As part of your League membership, Maine credit unions have access to CUAnalyzer, Callahan & Associates powerful analytics and benchmarking tool that helps you examine performance trends. We are excited to announce that soon you'll have access to a modern, user-friendly platform known as Peer Suite. This new tool incorporates everything you love about CUAnalyzer with an easier-to-use interface.
Peer Suite will be available on March 20. Highlights include:
Modern interface and improved user experience to streamline comparative analysis.
19 dashboards with built-in displays organized by department, member value, and strengths and weaknesses.
Star rankings and performance analysis so you don't need an in-depth knowledge of the 5300 Call Report to articulate overall organization health.
Built-in ratio definitions to gain a deeper understanding of what each dashboard's display measures so you can empower other leaders at your credit union to learn and track metrics for their departments.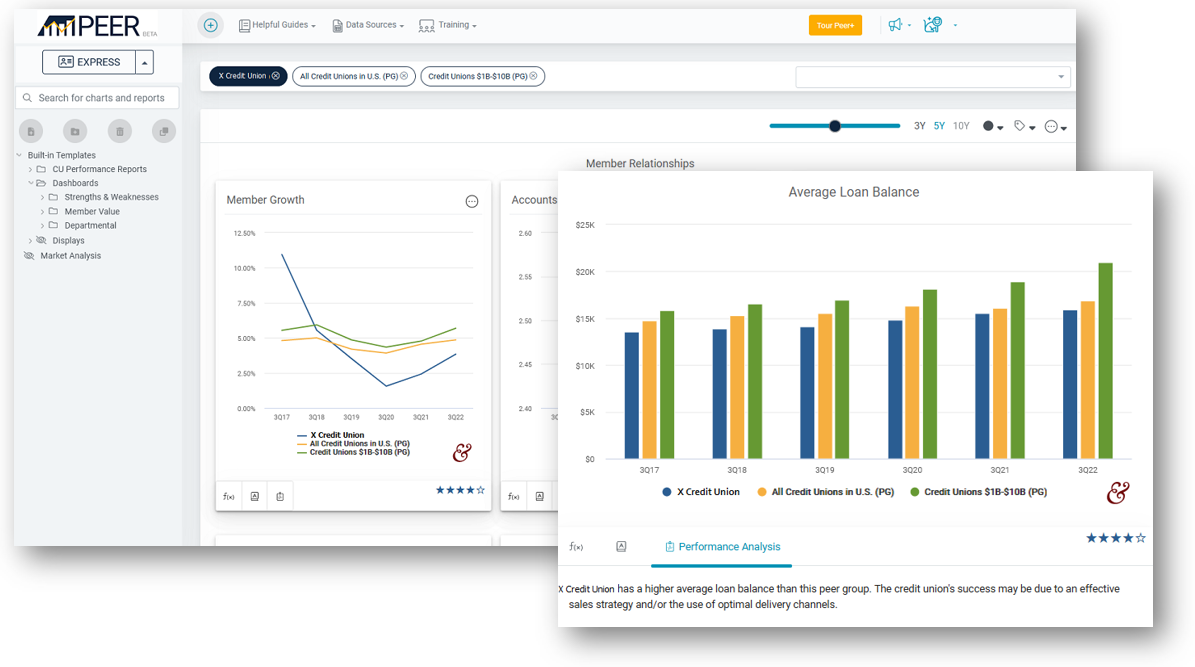 One of the best features of Peer Suite is the ability to use your same CUAnalyzer credentials to access the tool from the Callahan Portal. Your custom peer groups from CUAnalyzer also will be imported for you. If you've never leveraged Callahan's tools, you can register here.
Callahan's will offer three opportunities in April for credit unions to attend an online demonstration to learn more about the platform. If you are interested in joining a webinar, please click Register Now on your preferred date below:
The original version of CUAnalyzer will be available to Maine credit unions through the end of 2023. If you need assistance with your login credentials, please email Jen Burke or call (800) 442-6715, ext. 295.