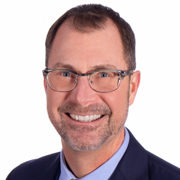 As we head into our Convention next week with the theme, "Facing Challenges – Finding Solutions," it is a good opportunity to think about how we can up our game. It is time to put our collaboration on steroids to drive even better economic, community, and member outcomes to move Maine forward.
I am so proud of the work we have completed together through our shared Maine Credit Unions' Campaign for Ending Hunger. Amongst ourselves, our members, and the community at-large, we are consistent and constant in our communications. Our mutual fundraising activities amplify and help how much we can collectively raise. We are disciplined and focused on a common measure of success, namely the dollars we raise each year. (This year our target is $1 million). We have committed to dedicating resources from the League and our Social Responsibility Committee to serve as the backbone for the Campaign—supporting and coordinating all of our efforts.
What we do with ending hunger is not similar but isolated efforts across all of our 53 Maine credit unions. It is something we all do together and it has an amazingly positive impact on Mainers across the state.
Now consider the additional collective impact we could make if we expanded how we think about ending hunger from a fundraising campaign to an outcome we want to achieve. How might we think about our financial education efforts differently? What additional financial products and services (e.g., emergency savings, credit building) might we offer? Where might we navigate members under financial hardship to for additional resources or where else might we want to be out in the community (e.g., local community action programs)? Who else might need support (e.g., our own employees) and who else should we partner with to achieve the outcome of ending hunger? When do we get started?
These are big questions, but I hope you want to help answer them with me. In responding to these questions, let's also consider other outcomes we want to achieve to make the most collective impact possible. Whether in-person or virtually, I look forward to seeing you next week to further this challenge of how we can do even more together. If you have not yet registered to attend this year's Convention, you can still do so by clicking here.
Lastly, for those of you that are nerdy like me and like bonus material, check out the Stanford Social Innovation Review and the thought leadership they have on collective impact and social innovation.