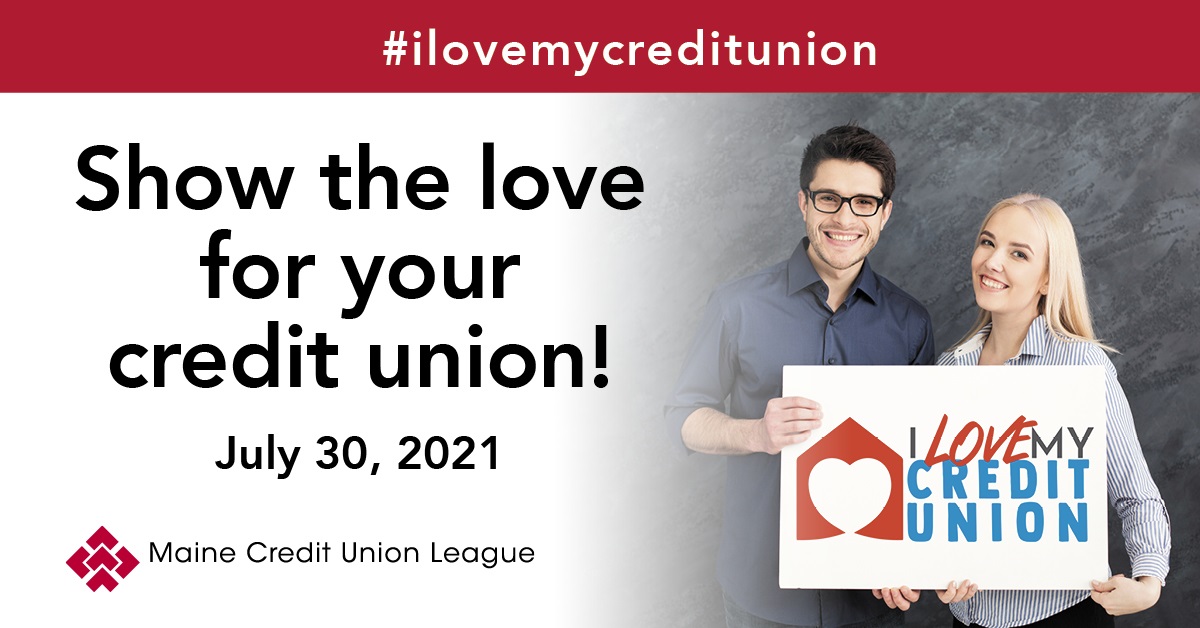 Today is the day! After weeks of planning, it is time for you and your members to show your love for your credit union and the credit union movement by participating in the #ilovemycreditunion social media blitz.
Join our League and your colleagues from across the country in this effort to showcase what sets credit unions apart from other financial institutions. By taking action and sharing stories about the amazing things your credit union does every day for your members and communities, you will help create a digital conversation that is bound to grab the attention of members and nonmembers alike.
While utilizing the hashtag #ilovemycreditunion on all social media platforms is key to this initiative, you also can consider including other hashtags in your posts. For example, #peoplehelpingpeople, #credituniondifference, #mainecreditunions, and #endinghunger would complement this effort.
Together, we will ignite a dialogue that will make everyone want to belong to a credit union!