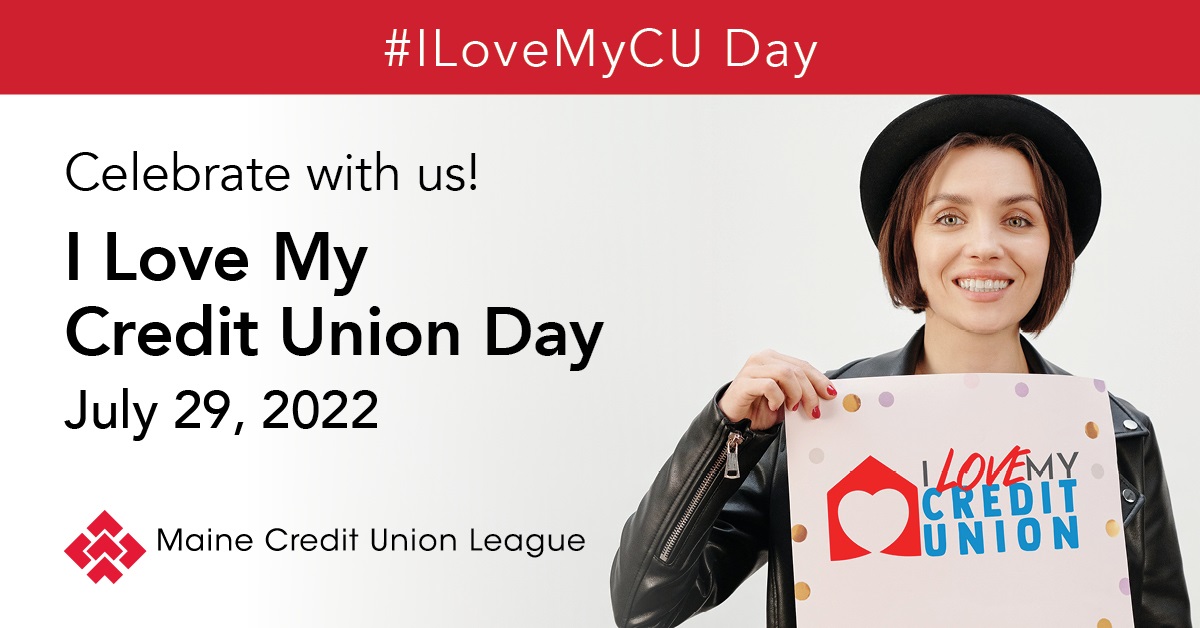 The nationwide #ILoveMyCreditUnion media blitz is right around the corner. We hope you will join the League and credit unions across the country on July 29 to show the world what it means to be a member of a credit union.
There's still time to sign up to participate and there are plenty of tools available to help your credit union engage in this important advocacy effort. Sample logos, messaging templates, even engagement ideas can be easily accessed online to ensure your credit union gets the most out of this special day.
As an added incentive to participate, Cabot Creamery Cooperative is partnering with Maine credit unions to help us celebrate! Cabot is offering participating credit unions ten coupons for a free Cabot product to help them encourage members to show their love for their credit union on social media. If you would like to sign your credit union up to participate, please fill out this online form by the end of the day today (Friday, July 22) so Cabot will know to send you the coupons for your members.
To join in on the fun, post this sample copy to your Instagram and/or Facebook channels: "Tell us why #ilovemycreditunion and we'll randomly choose 10 members to receive a free coupon from @cabotcheese on Instagram or @cabot on Facebook." Your credit union can randomly select ten winners from the comments to receive a coupon for a free Cabot Creamery product.
Cabot is thrilled to offer this collaboration in honor of the sixth cooperative principle: "Cooperation Among Cooperatives." If you have questions about this promotion, please contact Lauren McCallum at lmccallum@mainecul.org.
The League looks forward to seeing how your credit union and others "show the love" next week!