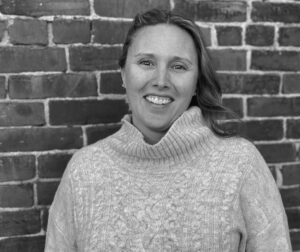 At the start of the new year, Oxford FCU welcomed Joann Bisson to the role of Executive Vice President. Bisson previously served as the President/CEO of Trademark FCU, where she successfully led the organization through a field of membership expansion and built a branch in the new community Trademark FCU serves.
"This new role offered me the opportunity to move closer to my family while staying in an industry that I love," said Bisson. "The Oxford FCU team has been extremely welcoming and supportive of my joining the team. It is a pleasure to work with such dedicated individuals."
The new position was created as part of a succession plan to prepare the organization for the upcoming retirement of Matt Kaubris, the credit union's President/CEO.
"We are all excited for Joann to join our team," said Kaubris. "Her experience and leadership style are a terrific fit for us."
Bisson has over 20 years of experience in financial institutions and serves on several Maine Credit Union League boards and committees.
"I also serve on the board of the Mark Baumer Sustainability Fund, in honor of my cousin who was struck and killed by an automobile in 2017 while walking across America barefoot to raise awareness for climate change," shared Bisson. "The fund recently gave a grant to the Mountain Valley Outdoors Club through its Teens to Trails program."
Bisson, her husband, and their cat, Marshall are in the process of relocating from Portland to their new home in Bryant Pond.