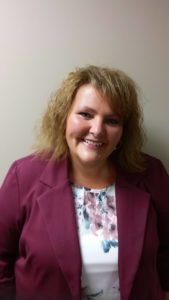 Nancy Marquis Cyr, Executive Vice President and Chief Operations Officer at NorState FCU, is pleased to welcome Kimberly Embelton as the credit union's new Presque Isle Branch Manager.
"Kimberly brings years of financial knowledge and dedication to service for our members," said Cyr. "She's compassionate about helping members succeed."
Embelton lives in Easton and has twelve years of financial experience. In her spare time, she volunteers for the Easton School District's Project Graduation. She also mentors her daughter who launched the fundraiser, Loose Change Changes Lives, to help end hunger.
"Helping others is second nature to me," said Embelton. "Having compassion for others is my driving force, and if NorState FCU members are successful and happy with our service, then we've done our jobs well."