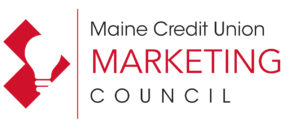 The Maine CU Marketing Council is pleased to announce that it will be hosting a virtual lunch and learn session on Wednesday, August 25 at noon, featuring Digital Media Advisor Kristin Fuhrmann-Simmons.
Register to participate by visiting the League's website. Participants will receive the Zoom meeting details prior to the event. There is no cost to attend, however, your credit union must be a member of the Marketing Council to participate.
About the Session: Maximizing Your Marketing Impact
Do you want to know how to incorporate current trends in your credit union's social media outreach? What about maximizing your impact no matter the size of your marketing team, or boosting engagement with your audience?
Join us for an interactive online workshop on dynamic social media marketing. This is an exciting time for credit unions, as consumers are craving authenticity and resource-driven content. The good news is that you have everything you need to create campaigns that connect with your communities—no matter how large or small your budget. In this online session you will:
Understand what trends to build into your social media marketing strategy right now.
See what kind of content you can create with the resources you have on hand.
Understand what platforms best connect with your ideal audiences, and what rules and regulations you need to follow.
See examples that you can easily duplicate to create highly engaging content for your social media feed.
Walk away with downloadable worksheets that will help you plan, script, and organize your content.
Kristin Fuhrmann-Simmons loves a good narrative. From the time she was a little girl who listened to her dad's creative (and sometimes wild) tales, Kristin cultivated a love for innovation and storytelling as a means to connect.
Kristin is known for her down-to-earth teaching style and her passion for marketing and media training. Her background as a Writer, Marketer, and Clinical Therapist creates the perfect mix of creativity, great listening skills, and compassion while working with her clients.
Along with her work as a Digital Media Advisor, Strategist, and Speaker, Kristin is a faculty member at the University of Maine where she teaches in the Tourism & Hospitality Department.
Her clients include auto dealerships, banks, and health non-profits, to inns, restaurants, and travel industry professionals. Companies she has worked with include Food Network Magazine, AAA Horizons, Matador Network, The Belize Tourism Board, The Québec Government, Culture Cheese Media, Amplify Additive, Arundel Machine Tool, The New Worlder, Walt Disney World Radio, New England Ford Dealerships, Cayman Luxury Excursions, and the Leukemia & Lymphoma Society.