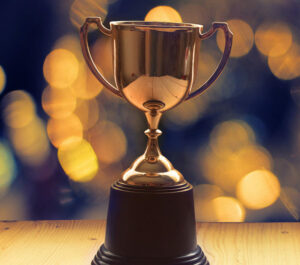 Maine continues to be recognized on the national level for credit union service. CUNA announced the recipients of their Dora Maxwell Social Responsibility Community Service Award, Louise Herring Philosophy-in-Action Member Service Award, and Desjardins Awards for Financial Education. The League, Changing Seasons FCU, and Community CU all received honors.
The League has received first-place finishes in both the Dora Maxwell and Desjardins Adult Awards categories. Changing Seasons FCU earned a second-place finish in the Louise Herring Award category for credit unions with less than $50 million in assets. Community CU secured a third-place finish in the Desjardins Youth Award category for credit unions with $50 – $250 million in assets.
"Congratulations to this year's winners for their amazing work promoting financial well-being for all and advancing the communities they serve," said Jim Nussle, CUNA President/CEO. "These leaders and organizations truly live the credit union difference every day to benefit their members. Each winner demonstrated how they live our People Helping People motto in new and exciting ways I hope inspires everyone in our movement."
Awards will be presented at a virtual celebration on January 24, 2023, and in-person at CUNA's Governmental Affairs Conference (GAC) in February.
To read CUNA's awards announcement press release, please click here.