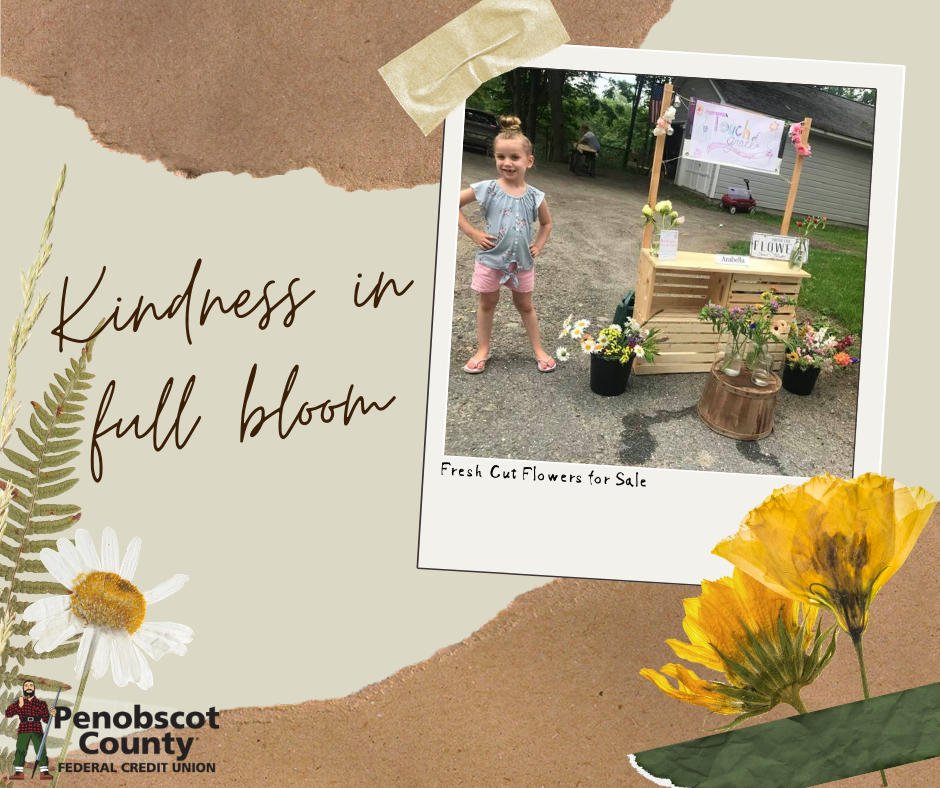 Even our youngest members understand the importance of People Helping People. 6-year-old Arabella celebrated her birthday by selling flowers to benefit Maine Credit Unions' Campaign for Ending Hunger. Arabella let her customers pick their price and earned a whopping $250 in flower sales!
Arabella donated 100% of the proceeds to the Campaign. Thanks to her incredible act of kindness, people in need in her community will benefit from her donation. Thank you, Arabella for joining the fight to end hunger in Maine.
Arabella is the daughter of Jess Francis, Penobscot County FCU's Branch and Marketing Manager.