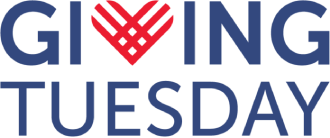 Giving Tuesday is almost here. How does your credit union plan to celebrate?
If you are unfamiliar with it, Giving Tuesday is a global day of generosity meant to encourage people to give back and get involved within their communities—something credit unions do best!
This year, Giving Tuesday takes place on November 29. With just over a week to go, is your credit union looking for ideas to get involved? The League has assembled a list of activities you can consider.
Promote Giving Tuesday on Your Social Media Accounts
Social media is an optimal way to be seen by your members. Consider highlighting organizations within your community that members can volunteer with or donate to like the Campaign for Ending Hunger, a local food pantry, hospital, or Special Olympics Maine. You even can promote these organizations in advance of Giving Tuesday to allow members more time to plan for volunteering.
You also can consider having staff submit videos of themselves explaining why giving back is important to them and/or your credit union. To increase the likelihood of members getting involved, include a call to action in your posts and videos. Let your members know their engagement matters and how it can make a difference in your community.
Pledge to Match Member Donations
Commit to matching donations (up to a certain amount) to the Campaign for Ending Hunger's Holiday Meals for Mainers initiative utilizing your credit union's unique Ending Hunger donation link. You also can accept donations at your branches. Knowing their donation will have twice the impact, members will be motivated to make a contribution.
If you need the link to your credit union's Ending Hunger donation page, please contact Lauren McCallum at lmccallum@mainecul.org.
Perform Random Acts of Kindness
Acts of kindness go far, especially around the holidays when people tend to struggle. From holding the door open for someone, to paying for the coffee order behind you, there are ample ways to brighten up a someone else's day as we immerse ourselves in the holiday season.
Encourage Employees to Volunteer
Connect with a local food pantry, animal shelter, or school, and provide your employees an opportunity to volunteer. Remember, Maine Credit Unions' have created turnkey, award-winning financial education curriculum for grades K through 8, making it easy for credit union staff to volunteer in the classroom.
Adopt a Family
Adopting a family is a great way to alleviate financial and emotional stress for a family in need this time of year. You can adopt a family as a credit union, or have different departments in your branches support multiple families. To engage your members, consider organizing a giving tree or collecting items for the Toys for Tots program.
Set Aside Staff Time to Write Letters to Soldiers
Giving Tuesday is a great time to coordinate care packages and mail handwritten letters and cards to soldiers serving overseas or in basic training. Thank them for their service, send well wishes, and spread holiday cheer to those defending our country. Organizations like Operation Gratitude and Sandboxx can help your team get started.
People Helping People
As representatives of the People Helping People industry, credit unions are always going the extra mile to uplift their communities and improve the financial lives of others. Giving Tuesday is a great time to encourage others to join us on this special day, and hopefully, all year long!