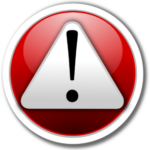 (From the Financial Literacy Blog) – On August 24, President Biden made an important announcement regarding federal student loan forgiveness. The President revealed his long-awaited plan to provide targeted student loan debt relief to low- and middle-income borrowers. The student loan repayment pause has been extended for a final time through December 31, 2022. To smooth the transition back to repayment and help borrowers at highest risk of delinquencies or default once payments resume, the U.S. Department of Education will provide up to $20,000 in student loan forgiveness. While this is great news for borrowers, it's also a great opportunity for fraudsters and scammers to capitalize on the announcement. For those too eager to have their student debt forgiven, they may inadvertently fall victim to scams. Here are five red flags to watch out for:
You're Charged a Fee
President Biden's new student loan forgiveness plan is not fee-based. The debt relief will be automatically applied to eligible borrowers' federal student loan balances. For borrowers making less than $125,000 per year individually or $250,000 per household, they will have $10,000 forgiven. If the borrower ever received a Pell Grant, they would be eligible for up to $20,000 in forgiveness.
Along with Biden's one-time blanket forgiveness plan, other legitimate forgiveness programs are not fee-based. Instead, they're often based on employment or other factors. For example, borrowers employed by a government or not-for-profit organization may be eligible for forgiveness after making 120 qualifying monthly payments. Student loans can also be discharged in the event of total and permanent disability, a school closure, and other rare circumstances. It's also illegal for a debt relief service provider to request money before the service is carried out, even if they're simply looking to help you consolidate or refinance your student loans. If a company requests a fee in advance, they're fraudulent.
You Feel Pressured
Scam artists know that the longer you take to make a decision, the more time you have to research whether or not their services are legitimate. Fraudsters will try to rush you into offering up your credit card number or personal information before it's "too late." Promoting urgency or instilling the fear of missing out on a great offer is an immediate red flag. Instead, hang up the phone, close out your email—whatever it may be. Next, do your due diligence and research before pursuing any offers. Never commit to anything while feeling pressured and without adequately researching your options.
They Can't Confirm Their Government Affiliation
Many companies use government logos and language in order to look like legitimate government resources. If contacted, look at the web address and see if it ends in ".gov" or not. If it doesn't, the company is likely fraudulent. Further, keep an eye out for spelling or grammar mistakes, and plug any phone number listed into a search engine to see if it belongs to a legitimate government office or to a scammer. Legitimate government affiliates are also required by law to share general information with you, such as the amount you owe and the name of your lender or service provider. If they can't, that's another red flag—making it likely they're phishing for personal information or payment.
They Request Your Personal Information
The U.S. Department of Education, student loan service providers, or government-contracted agencies will not reach out and ask you to provide personal information, such as your Social Security Number, account number, date of birth, or your FSA ID number and password. If the entity requesting that information reached out to you, they would already have this information. Scammers can use this information to steal your identity. If you're unsure if the organization is legitimate, do not interact with them until you've called your student loan service provider directly using the information on the servicer's official website. They'll be able to confirm whether they truly reached out to you or not.
It Sounds Too Good To Be True
As the popular saying goes, "If it sounds too good to be true, it probably is." As of now, $10,000 is what borrowers are eligible to have forgiven through Biden's new plan––up to $20,000 if they were a Pell Grant Recipient. If you're contacted with claims of forgiveness beyond those amounts, it's likely a scam. Don't let your emotions get the best of you. Student loan forgiveness is rare, and it is certainly not happening without prior notice and planning.  If you're eligible for a form of forgiveness, you should be following the steps on the Federal Student Aid website.
If you've fallen victim to a student loan forgiveness scam, contact your credit union or credit card company immediately. They may be able to reverse the charges or put a freeze on your account. Next, go to the FSA website and change your FSA ID. Place a freeze on your credit report to ensure the scammers can't open new lines of credit union in your name. You can also file a report with the Federal Trade Commission and notify the Consumer Protection Bureau, which will help others avoid becoming a victim.
If you have questions about budgeting for any student loan payments that remain after the one-time blanket forgiveness, contact your local credit union.
For more information on President Biden's student loan relief, visit the White House website.
WMTW Channel 8 News Coverage