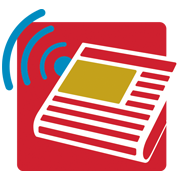 May proved to be a busy month for credit unions across the state. With fundraising and volunteering on top of the League's Annual Convention, Ending Hunger Golf Tournament, and online auction, Maine's credit unions barely had a second to spare. Our League provides an insight into the good works some of our credit unions were doing in May.
The teams at Acadia FCU have been hard at work protecting their members from fraud! The Madawaska team prevented a member from losing $16,000 by asking more questions and doing research regarding a wire transfer a member was trying to send, and the Ashland team saw "uncomfortable" transactions on a senior member's account, saving them from losing $36,000. Great work to Acadia FCU!
A trio from Atlantic FCU joined their credit union peers on the greens at Poland Spring Golf Club for the Annual Convention Ending Hunger Golf Tournament on May 18. Golfers included Scott Chretien, CEO; Fred Johnson, EVP; and Jeff Pierce, who retired from CUNA Mutual. The team felt grateful to golf for such a meaningful cause.
Bangor FCU staff volunteered to help the Penobscot-Piscataquis-Hancock Area Special Olympics at Hampden Academy on May 17, cheering on the athletes each step of the way. 
Brewer FCU held its Member Appreciation Day on Friday, May 26. Branches handed out hot dogs, chips, and soda/water and Spencer's Ice Cream stopped by the Dirigo Drive location with their ice cream truck. Donations also were accepted for the Campaign for Ending Hunger.
Capital Area FCU held a Pie to the Face fundraiser. Winners were drawn on May 31. All proceeds benefitted Special Olympics Maine.
Patty from Casco FCU spent the afternoon of May 18 volunteering at the Special Olympics at Noble High School in North Berwick. Athletes ranged from ages 3-35+ and competed in multiple events from a 100m run to the long jump.
Central Maine FCU took time to wish members a happy Mother's Day on social media on May 14.
Changing Seasons FCU continued collecting nonperishable food items through May 12 to help the United States Post Office with their Stamp Out Hunger Campaign.
Coast Line CU announced that a new digital banking experience would be coming soon. Stay tuned!
At the League's Annual Convention on May 19, Community CU was recognized for multiple well-deserved awards. Members of the leadership team accepted multiple first place Social Responsibility Awards, and Erin Dunn-Kimball, Marketing Specialist, was honored with the 2023 Diane Oceretko People Helping People Award. Congratulations to all!
Connected CU distributed the last of their 2022 Ending Hunger funds to Spectrum Generations, Bread of Life, and the Augusta Food Bank. In total, the credit union donated $12,333.97 across twelve different organizations.
On social media, cPort CU shared information about the "How-To's: Immigrant Family Business Panel" talk Gene Ardito, President & CEO, had the opportunity to join in April. The panel was hosted by the Institute for Family-Owned Business and featured Ardito, Michael Molisho, Lucie Narukundo, and Kerem Durdag, who discussed experiences and insights on running a successful business as an immigrant.
Saturday, May 13 was Cumberland County FCU's last in-person Homebuyer Seminar.
Dirigo FCU sponsored The Auburn Lobster Festival's Buoy Painting Contest. The contest was a huge hit and sold all the buoys that were available. Money from the contest was split between the contest winner and the Maine Lobsterman's Association.
The May food drive at Downeast CU collected backpack snacks and meals for schools in the local community.
Eastmill FCU held their Annual Meeting on Friday, May 5 at 6:00 pm in the Schneck High School auditorium.
Staff from Evergreen CU collaborated with Teens to Trails to get Maine students out exploring the state.
Salt and Light Community Center in Auburn put on a Community Fun Day and Five County CU joined in on the joy! The credit union provided the balloon twisting and glitter tattoo activities.
Beverly Knapp, Franklin-Somerset FCU's CEO, received the James M. Gratto Award at the League's Annual Convention. This award honors the year's outstanding CEO.
Until May 26, Gardiner FCU collected items for their Yard Sale for Ending Hunger taking place on June 2.
Shane Drake, Facilities Manager at Infinity CU, was introduced to members on Facebook in the monthly Employee Highlight. Drake has been with the credit union for 13 years and started in the mortgage department, but when an opportunity to join the facilities team presented itself in 2020, Drake jumped at the chance for change. Thank you, Shane, for your many years of commitment and service to your members!
In May, Katahdin FCU sponsored a shred event for the community. The event was well-received by their members.
KSW FCU excitedly shared the news that Waldo County Voters has ranked the credit union as the #1 Credit Union in the County for multiple consecutive years. Congratulations to the team at KSW!
To wrap up CU Youth Month activities from April, KV FCU collected and honored their coloring sheet promotion through the month of May. When a youth member completed the coloring sheet and returned it to a branch of the credit union, they received $5 in their savings account and were entered into a drawing to win a piggy bank with $100 cash.
Lincoln Maine FCU proudly dedicated their new boardroom to David Brillant to thank him for his years of service. Brillant is a former NCUA examiner and served separately as CFO and CEO in his years at Lincoln Maine FCU. He also spent many years on the Board of Directors.
On May 18, Maine Family FCU attended the Business-to-Business Tradeshow at the Norway Savings Bank Arena. Their booth was fully stocked with credit union goodies.
The spring newsletter from Maine Highlands FCU outlines six different activities to get out in the sun for some vitamin D this spring! Suggestions range from hiking and camping to bird watching and picnicking.
In branch locations, Maine Savings FCU began a raffle for a pair of premium box tickets to the June 22 Kane Brown concert at the Maine Savings Amphitheater. The raffle runs until June 15 and proceeds will benefit the Campaign for Ending Hunger.
Roland Maheux, Maine State CU's Board Vice-Chair, received the Maine Credit Union League's 2023 President's Award at the Annual Convention. Congratulations again, Roland!
Midcoast FCU received two awards at the League's Annual Convention! The credit union won a 1st Place Dora Maxwell Social Community Service Responsibility Award for outstanding support and involvement in the community. Christina Carter, EVP/CLO, was also the recipient of the 2023 Jeannette G. Morin Outstanding Credit Union Employee Award for going above and beyond in all that she does. Congratulations to both Midcoast FCU and Christina!
Milestones FCU selected Ainsley Foster and Lorelei Bonney as their 2023 scholarship winners.
In preparation for their big annual Cruisin' for a Cure Car Show on June 3, New Dimensions FCU spent May thanking sponsors and getting the community excited for the event. This year will be the 9th year the fundraiser has taken place.
In support of SHARE Fund, an organization that supports those in need of goods and financial stability, Northeast CU began a Food, Diaper, and Donations Drive that will run through June 30 in their branches.
Trokon Khoury, a NorState FCU employee of 17 years, was promoted to Director of Information Systems. His extensive knowledge of IT and cybersecurity will serve him well in his new role. Congratulations, Trokon!
In support of the Campaign for Ending Hunger, OTIS FCU held a Plant Sale for Ending Hunger. The plant sale also included in-person drawings for two handcrafted planters.
Oxford FCU selected Katherine's Bakery & Café as their May Business of the Month.
Branches of Penobscot County FCU held a Spring Basket Raffle to support the Campaign for Ending Hunger.
PeoplesChoice CU staff assisted at the York County Special Olympics Spring Games at Nobel High School on May 18. They had a blast and helped run events, organize heats, sell concessions, and hand out awards.
May 12 was Member Appreciation Day at Sabattus Regional CU. The staff provided hot dogs, popcorn, and gifts to show love to their members.
Saco Valley CU sent a foursome to the Annual Convention Ending Hunger Golf Tournament. Players included Kevin Partridge, Amy Irish, Mike Bolduc, and Tim Nelson.
Seaboard FCU celebrated its Hermon branch's 15th anniversary!
The Newport branch of Sebasticook Valley FCU hosted The Bombers traveling softball team's car wash, bake sale, and bottle drive on the afternoon of May 6.
On May 1, The County FCU held its first in-person Annual Meeting in three years. The credit union presented its Ending Hunger donations to several food pantries and honored its employees for their dedication and longevity.
In recognition of Older American Month, Town & Country FCU donated $3,500 to the Southern Maine Agency on Aging's Meals on Wheels Program in May. This donation will provide 500 meals to homebound older adults across York and Cumberland Counties.
Trademark FCU is once again sponsoring a South Portland Little League team this summer. The players get to pick their own team's name and decided on The Robbers. The credit union forecasts ample stolen bases this season!
Throughout the month, TruChoice FCU shared tips online for cutting spending and adding more money to members' savings accounts. Tips included spending less on bigger purchases, reviewing spending daily, and more.
University CU hosted a Bangor Region Chamber of Commerce Business After Hours networking event at their Orono headquarters.
Winthrop Area FCU began a raffle for a brand-new grill in the branch. Proceeds will benefit The Winthrop Community Fund.