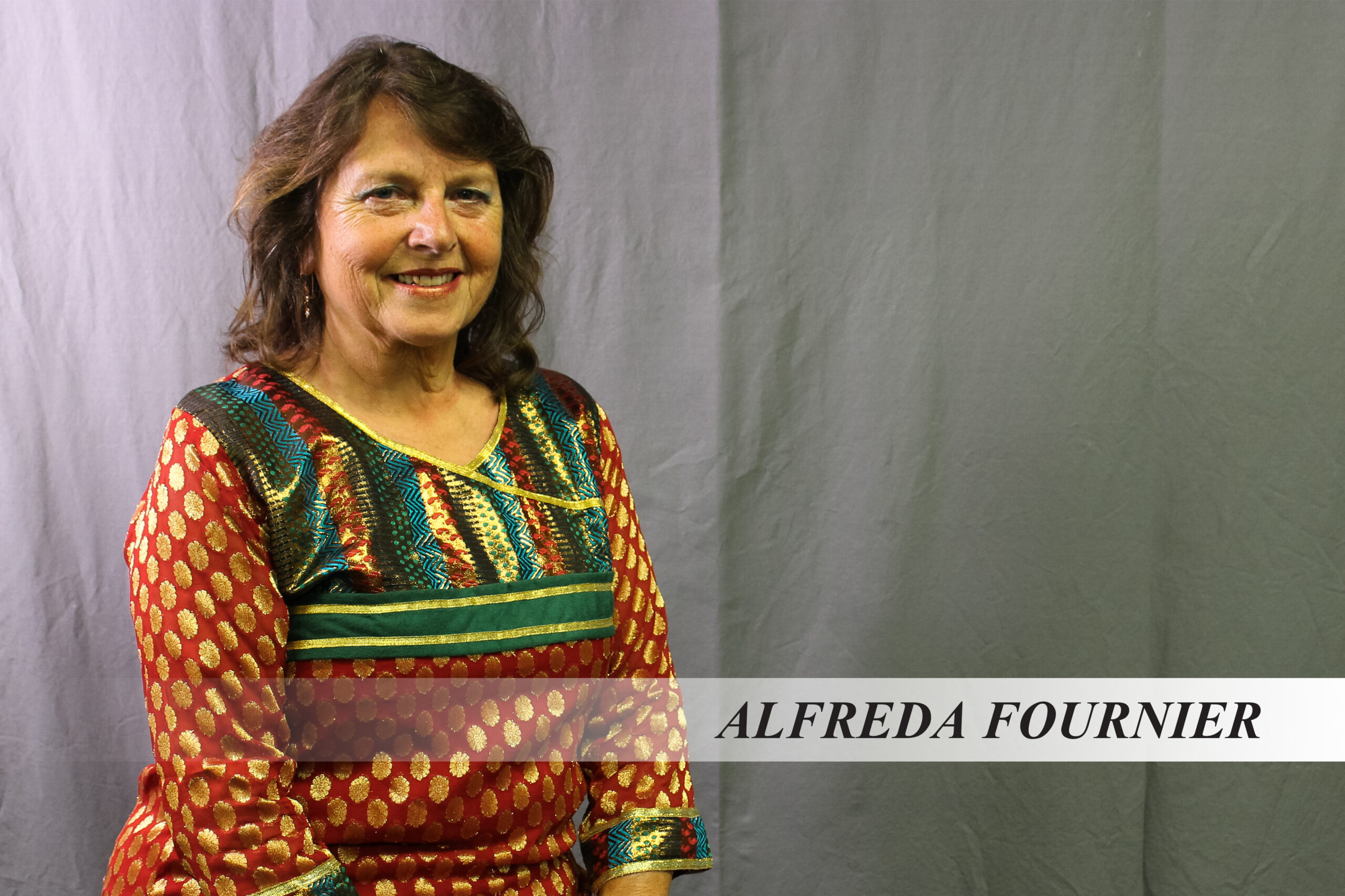 Community CU is remembering Board Member Alfreda Fournier, a longtime volunteer who passed away on July 7. Alfreda served on the credit union's Audit Committee and has been a member of the Board since 2015. She was deeply committed to the credit union movement and was devoted to expanding financial literacy and education for young people.
"Alfreda always brought positivity and laughter to Community Credit Union, and our entire team will miss her dearly," shared Betsy Sibley, Chief Marketing Officer at Community CU. "She fought a courageous battle with leukemia and did so while keeping a positive outlook and living her life to the fullest."
The League joins Community CU in expressing our condolences to Alfreda's family, friends, and colleagues. Information about her services as it appears on Dignity Memorial's website is below:
Alfreda "Frieda" Marguerite Fournier, 75, passed away July 8, 2022 at Massachusetts General Hospital after a hard-fought battle with leukemia. She transitioned peacefully, surrounded by her devoted children and grandchildren.
She was born July 5, 1947 in Gardner, MA the daughter of Alfred and Marguerite (Gallant) Dufour. The family eventually moved to the Livermore Falls, Maine area, where she resided until her wedding.
Frieda attended St. Rose of Lima School in Chisolm, Maine through the eighth grade and graduated from Livermore Falls High School in 1965. She then attended the University of Maine at Farmington (UMF) through 1967, active with her sorority Phi Nu Omega, before pausing to marry Robert "Bob" Fournier on August 9, 1967 at St. Rose of Lima Church. They were married for more than 41 years before Bob's death in 2009.
With college on pause, Frieda and Bob started their family and Frieda worked as a teacher's aide, substitute teacher, and assistant teacher in the Auburn, Maine school system. After both children were born, she graduated from UMF in 1976 with a Bachelor of Science Degree in General Elementary Education K-8 and Learning Disabilities K-12. She went to work as a special education teacher for the Lisbon Elementary School in 1976 and spent the next decade in Lisbon working with children with learning disabilities from K-8th grade. She became one of the first teachers in Maine to achieve certification as a State Board of Education Master Teacher in 1986. Frieda then became the Director of Special Education for Monmouth and Richmond as she worked on a graduate degree from the University of Southern Maine. She transitioned to a position as elementary school principal in Monmouth and earned her master's degree in Educational Administration and Special Education Administration in 1988. Over the next 15 years, she assumed principalships in Augusta, Greene, and Farmington, eventually ending her career in education back where she started, this time as the principal of Lisbon Elementary School in 2004. She took on one final career challenge in 2004 as the Executive Director for Child Development Services for Androscoggin County before finally "retiring" in 2008.
Over the years, Frieda was active in many state, county, and national educational associations for curriculum development, for teachers and principals. She was passionate and creative in her work, always thinking outside of the box and instituting educational innovations in every school she touched. Her philosophy in education was to prepare students to adapt to the change that was inevitable in the world around them and produce well-rounded individuals with a passion for life-long learning.
As a "retiree" Frieda became increasingly involved in local politics, volunteering for the local Democratic party, then eventually running for, and winning her seat as a County Commissioner for Androscoggin County, District 5 in 2015. She then won a seat for Ward 4 on the Auburn City Council, simultaneously serving as the Council's representative to the School Board until 2019. Again, she was known as passionate and innovative, never standing for the status quo and frequently questioning why, to the benefit of her community.
Prior to her illness, Frieda was still vigorously active as a member of the Auburn Public Library Board of Trustees, the Community Credit Union Board of Directors, the Delta Kappa Gamma Society Intl., the Maine Education Association of Retired Educators, and her "widow group" among others.
In her free time, though it was difficult to imagine that she had much, Frieda developed her skills as an amateur photographer, taking landscape and nature shots that won ribbons at the Farmington Fair and recording weddings, anniversaries, births, reunions, and senior pictures for friends and families.
Frieda frequented trips to destinations along the Maine coast, in the early years with Bob, Missy, and Tony, and eventually with her grandchildren during summer breaks (Reid State Park, Popham Beach and Old Orchard Beach were favorites). She had always hoped to own a summer home on the coast someday. She and Bob vacationed in Hawaii and the Caribbean, sometimes on a sailboat with close friends, despite her tendency for sea sickness. They also visited with family and friends at numerous oceanfront and lakeside camps over the years, always making amazing memories. No matter where she traveled, however, Frieda always preferred her home state of Maine.
Much to the surprise of her friends and some family, Alfreda took up motorcycling in her later years, taking numerous journeys throughout Maine, New Hampshire, Rhode Island, Canada and even to Pennsylvania with her brothers, son, and friends. She was a member of the United Bikers of Maine and Star Motorcycle Club. She called her three-wheeled, bright yellow companion, Bumblebee. When she no longer felt safe on three wheels (in her 70's), she traded her Bumblebee for a camper and began new adventures camping across Maine.
Alfreda had a love for theatre and music of all types. She enjoyed many concerts and plays with her friends and family over the years, instilling this love for theatre and music in her children. She threw famous parties over the years that involved friends singing and dancing all night to popular recordings as well as live performers. She and Bob would clear out the dining room furniture to create a dance floor. She also enjoyed singing in the choir at church, serving as the Director of Religious Education and Choir for Sacred Heart Church in the 1980's and early 90's. She also sang at the weddings of friends and family over the years.
Alfreda is survived by a daughter Melissa "Missy" Fournier, her wife Diane Swire, and grandchildren Zoe and Evan; a son Anthony "Tony" Fournier, his wife Stacey, and grandson Andrew "AJ"; four siblings Philip Dufour and wife Jody, Ronald Dufour and wife Makayla, Paula Rackliff, and Craig Dufour and wife Betsy; as well as many beloved nieces, nephews, and cousins, including Godchild Amy Terrell.
She was predeceased by her husband Robert J. Fournier; her parents; three siblings, Donald Dufour (as an infant), Alfred "Monk" Dufour, Jr., Theresa Hamner; and Godchild John Drake.
Frieda was a strong, independent spirit. She was an extrovert (as her grandson recently described her) and could hold a conversation with anyone, anywhere, about anything. As the oldest sibling, she was a caregiver to those in her family at times when they needed her most. She was a devoted friend, sustaining friendships that started back in her childhood days, and some that were kindled in just the past year. She was a mentor to many in education and local government, and an advocate for her students, her teachers, her staff, and the constituents in her community. She loved all of the dogs (and grand-dogs) that passed through her life and she drew strength from her Catholic faith. She was a lifelong learner, reading voraciously until she could no longer hold a book up. All of these things, and more, made her an amazing friend, daughter, sister, mother, and a "Mimi" that will be loved evermore and never be forgotten.
In lieu of flowers, donations may be made in Alfreda Fournier's name to Hope Haven Gospel Mission, 209 Lincoln St., Lewiston, ME 04240; Leukemia and Lymphoma Society at P.O. Box 22324, New York, NY10087 or https://givenow.lls.org/give; or any charity important to you.
Visitation will be held 5:00-8:00 pm Wednesday, July 20 at The Fortin Group, 217 Turner Street, Auburn.
A Mass of Christian Burial will be held 11:00 am Thursday, July 21 at St. Philip's Church, 2365 Turner Road, Auburn. A procession of motorcycles will leave Fortin's funeral home at 10:30 am Thursday to St. Philips's Church beforehand in her honor.
Burial will be private.