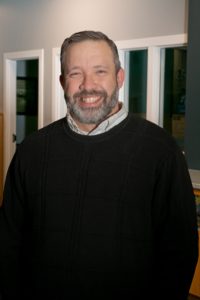 Community CU has announced that Benjamin Roberts has been hired as the new Branch Manager for its Turner location.
As Branch Manager, Roberts will oversee all operations within that Branch such as member services, staffing, training and facilities. Roberts has several years of experience in the credit union industry and a passion for the Maine Credit Unions' Campaign for Ending Hunger. He looks forward to assisting the credit union and its members with their financial needs.
Roberts resides in Leeds and has two children and two cats. He enjoys his gentleman's farm with horses, chickens, and a productive garden. He also is active in many local fundraising events, leveraging his contacts in stand-up comedy.