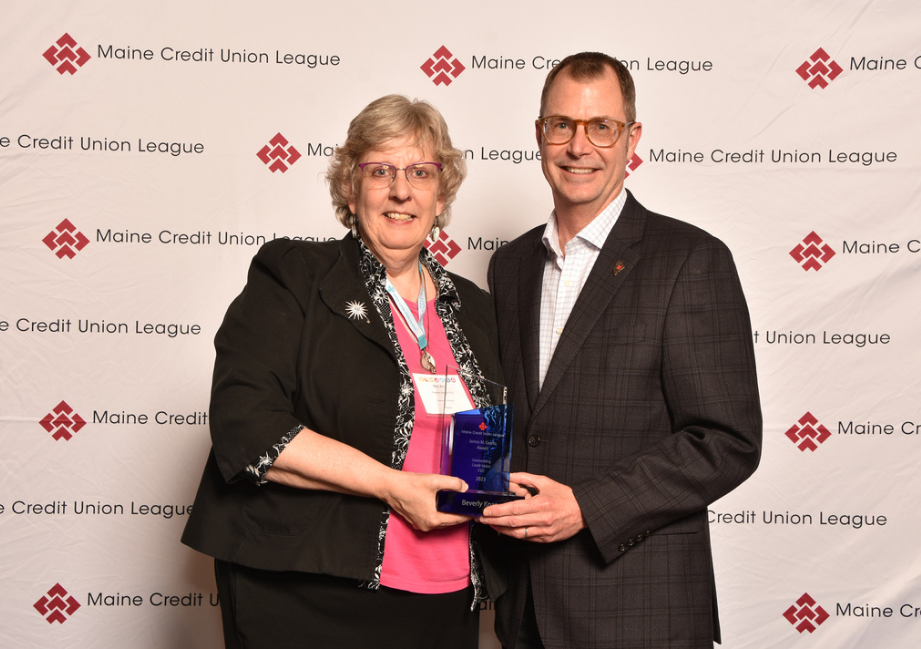 At the League's Convention, Beverly Knapp was presented with the prestigious James M. Gratto Award, honoring an outstanding credit union CEO. She was nominated by her employees at Franklin-Somerset FCU because of her compassion and willingness to collaborate. Throughout her tenure as CEO, she has worked hard to encourage positive team interactions by implementing acts of kindness and demonstrating gratitude—gestures which have gone a long way to boost staff morale!
In her award nomination, her colleagues wrote, "When she accepted the position of CEO five years ago, the morale in the credit union was very negative and at an all-time low. Her first task was to work with the Board of Directors to update the wages and benefits that were outdated. Once that was addressed, she began working tirelessly and creatively to change the culture to a collaborative, team environment where everyone treats each other with dignity, respect, and professionalism."
During the pandemic, Knapp began purchasing lunch for her employees every Friday—a treat which continues today. Last year, she spent days trying to keep a 31% increase in medical insurance from impacting her team's pay. She even was willing to forfeit her own pay increase to lessen the impact of the insurance increase.
"That alone speaks volumes on Beverly's dedication to providing the fairest options to her team. Even if it's unfair to herself."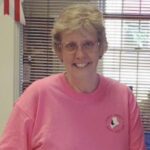 In her five years as CEO, the credit union has been recognized as a Best Places to Work in Maine in both 2021 and 2022, and came in at #5 on Forbes' 2022 Best-In-State Credit Unions list. All of these honors were made possible by Knapp's commitment to change the culture and make her team feel valued. Additionally, she serves her community by donating her time and talent to local fundraisers and causes.
In concluding their nomination, her employees shared, "Beverly is very approachable. Her leadership style fosters comradery, real collaboration, and appreciation."
On behalf of Maine's credit union movement, thank you, Bev, for serving as an outstanding CEO to your employees and community. Congratulations on your much-deserved honor!