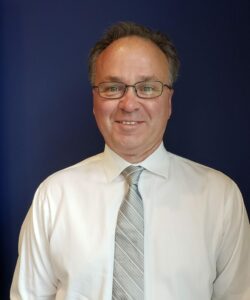 The League is pleased to announce that Mark Samson, President/CEO of Dirigo FCU has joined its Board of Directors. Samson represents the Norm Nolette Chapter of Credit Unions.
"Mark is an excellent addition to our Board," said Todd Mason, League President/CEO. "He has a wealth of knowledge about our industry and exemplifies our shared People Helping People philosophy. All Maine credit unions will benefit from having Mark serve in this important role."
Mark has over three decades of banking experience. He joined the credit union in 2012 as the Executive Vice President of Lending, back when it was known as Rainbow FCU. He was selected to serve as President/CEO in 2015 and led the credit union in achieving its exceptional growth, including the rebrand to Dirigo FCU.
"I am excited that Mark is serving as Chair of our Education Committee," said Cheryl Lancaster, League Executive Vice President of Member Services. "I look forward to working with him to ensure credit unions stay current with the latest developments, skills, and technologies in our industry."
Mark is a lifelong resident of Auburn and is active in the greater Lewiston/Auburn metro area. He is a former state legislator, Maine State Housing Commissioner, Androscoggin County Budget Committee member, and youth hockey coach. Mark is a graduate of Lesley University and holds a Bachelor of Science in Business Management.
"I am honored to be selected by the Norm Nolette Chapter and serve on the Board of Directors for the Maine Credit Union League," said Samson. "But most of all, I am grateful for the League's impactful work to help credit unions have a voice in Augusta and the innovative technology to better serve our members. I look forward to working with other Board representatives on future ventures that advance Maine credit unions and keep Mainers strong."
Congratulations, Mark!