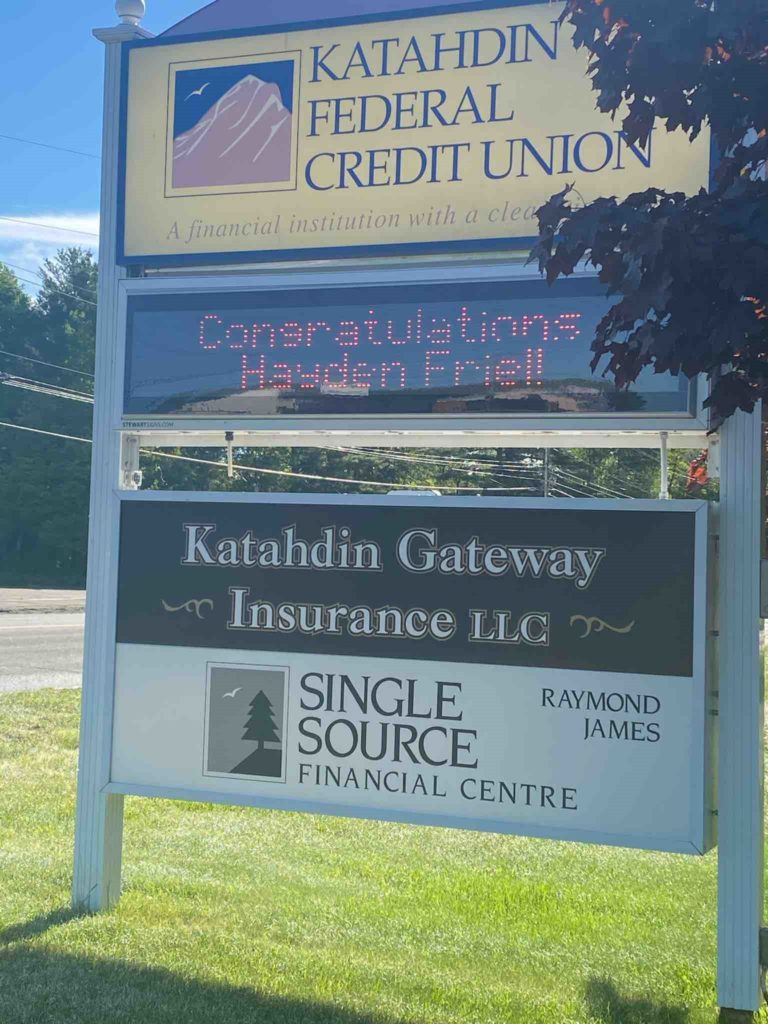 Recognizing that graduation celebrations for area high schoolers were anything but ordinary this year, Katahdin FCU chose to do something special for seniors at Stearns Junior/Senior High School, Garrett Schenck High School, Katahdin High School, and Southern Aroostook Community School. The credit union used its digital road sign to individually congratulate graduates. Students also received gift cards from the credit union at graduation.
"Since our credit union was unable to sponsor class trips, senior chem-free events, or proms this year because these events were cancelled, we decided to give each graduating senior a congratulatory card and gift card," said Tina Jamo, President/CEO of Katahdin FCU. "The cards were presented to the students during their graduation ceremonies."
In addition, Katahdin FCU awarded $9,500 in college scholarships to local seniors, and decorated its branch with a congratulatory message to the Class of 2020.