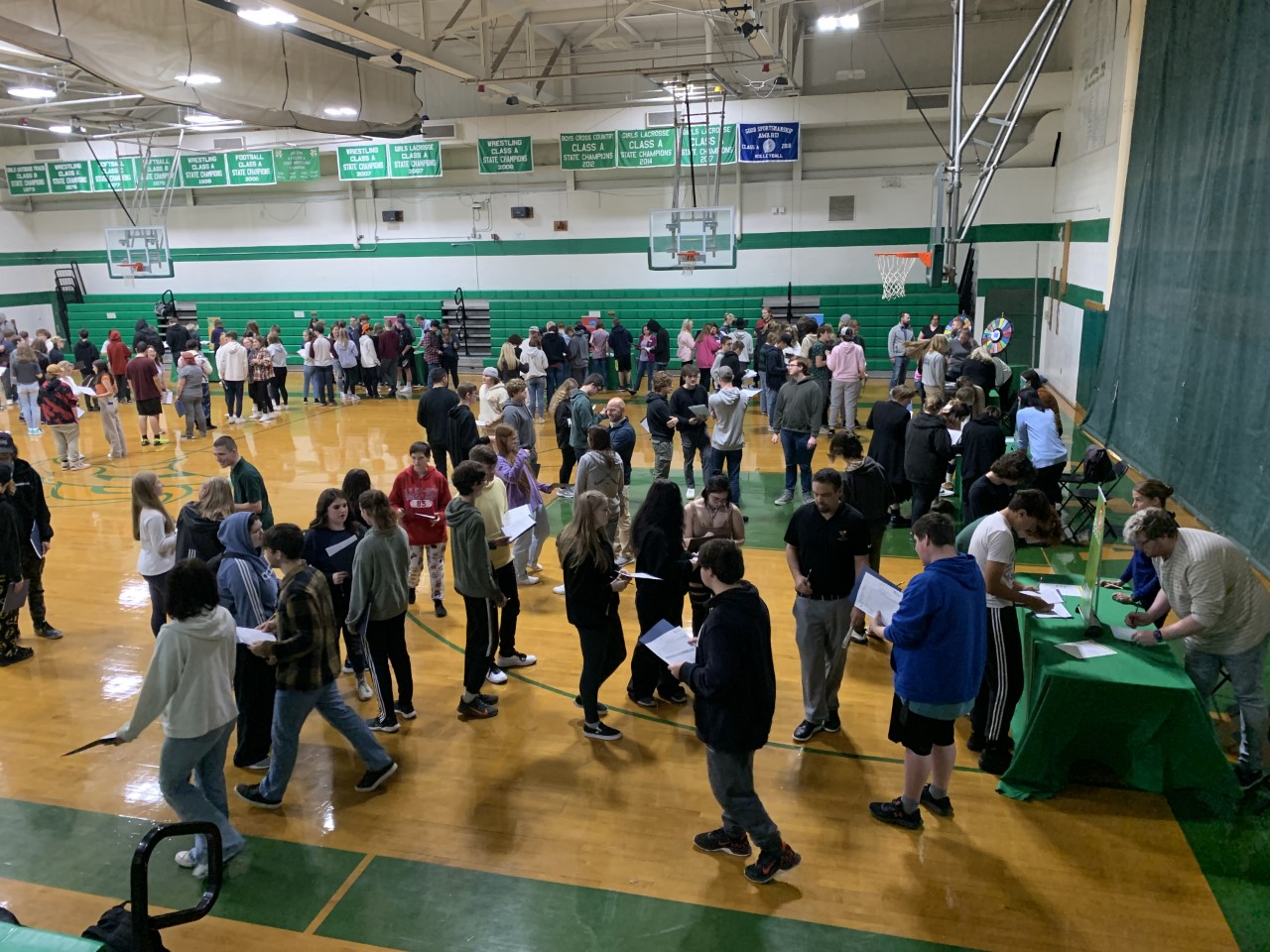 That's a wrap! After several busy weeks promoting financial education in Maine schools, the last scheduled Financial Fitness Fair of the academic year was held last week at Bonny Eagle High School. Since the beginning of 2023, twelve fairs have taken place, bringing together the League, chapters, and credit unions to help Maine students learn about budgeting.
"The past few months have gone by fast thanks to the number of events we scheduled with local schools," said Jake Holmes, League Financial Literacy & Outreach Coordinator. "After taking a few years off because of the pandemic, it has been great getting back in front of students and offering them our financial curriculum. I applaud our credit union chapters for diving back in and making the most out of these innovative, interactive opportunities. I'm already looking forward to the fall and am eager to see more fairs added to the schedule."
Chapters are encouraged to contact local school districts to schedule events for Fall 2023. If you need assistance getting started or making outreach, please email Holmes to inquire about scheduling a fair.
Since the program's inception in 2004, nearly 73,000 Maine students have become fiscally fit after participating in a fair. These efforts have contributed to Maine Credit Unions being an eighteen-time winner of the Desjardins Award for Youth Financial Education, making Maine the most recognized credit union system in the country.