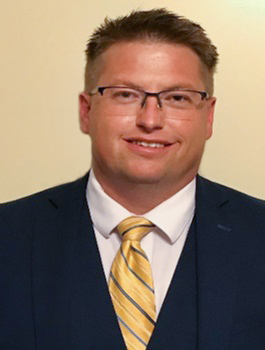 The Board of Directors of Changing Seasons FCU is excited to announce the hiring of Rob Picard as their new President/CEO. Rob will be replacing long-term CEO, Sue Cross, effective September 30.
Rob's previous experience includes roles such as heading the Member Services/Lending Development for Franklin-Somerset FCU.  He also has held several leadership and managerial roles with Bank of America, Ameriprise Financial, and TD Bank.
Rob is a passionate leader with a proven track record of helping employees and organizations grow and exceed their desired objectives. He brings over ten years of experience in banking, finance, and leadership to Changing Seasons FCU.
"I am excited for this incredible opportunity to lead a progressive and strong credit union with my new teammates," said Picard. "We will work collectively in unison to provide exceptional handcrafted service to each member, every time!  Through hard work and dedication, we will exceed our desired goals and always place members and community at the core of what we do."
Rob lives in Vassalboro with his wife Kim, and three beautiful daughters Ava, Kaylene, and Adalyn. He also was a former professional golfer and enjoys playing with his family and friends.
Congratulations, Rob!