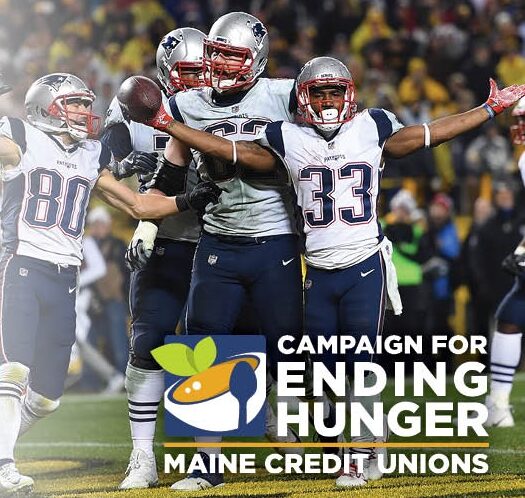 The Take a Chance to End Hunger raffle has kicked off with a bang. Nearly half of our credit unions are partaking in this effort and it's easy to understand why. New Englanders love their Patriots and $5 from each ticket sold will go toward the participating credit union's 2021 Ending Hunger fundraising total.
If your credit union has not yet signed up to sell tickets, there is still time! Click here to secure your tickets.
If your credit union is currently participating and would like additional tickets to sell, the League has extras on hand. Please email Lauren McCallum at lmccallum@mainecul.org or Jen Burke at jburke@mainecul.org to request more tickets.
As a reminder, participating credit unions have been provided materials to help promote the raffle. These include social media graphics, sample social media posts, and a poster to display in your lobbies.
Sold and unsold tickets must be returned (together) to the League by November 13, along with a check for sold tickets made out to: Take a Chance to End Hunger in Maine.
If you have questions or need additional support, please reach out to Lauren or Jen.