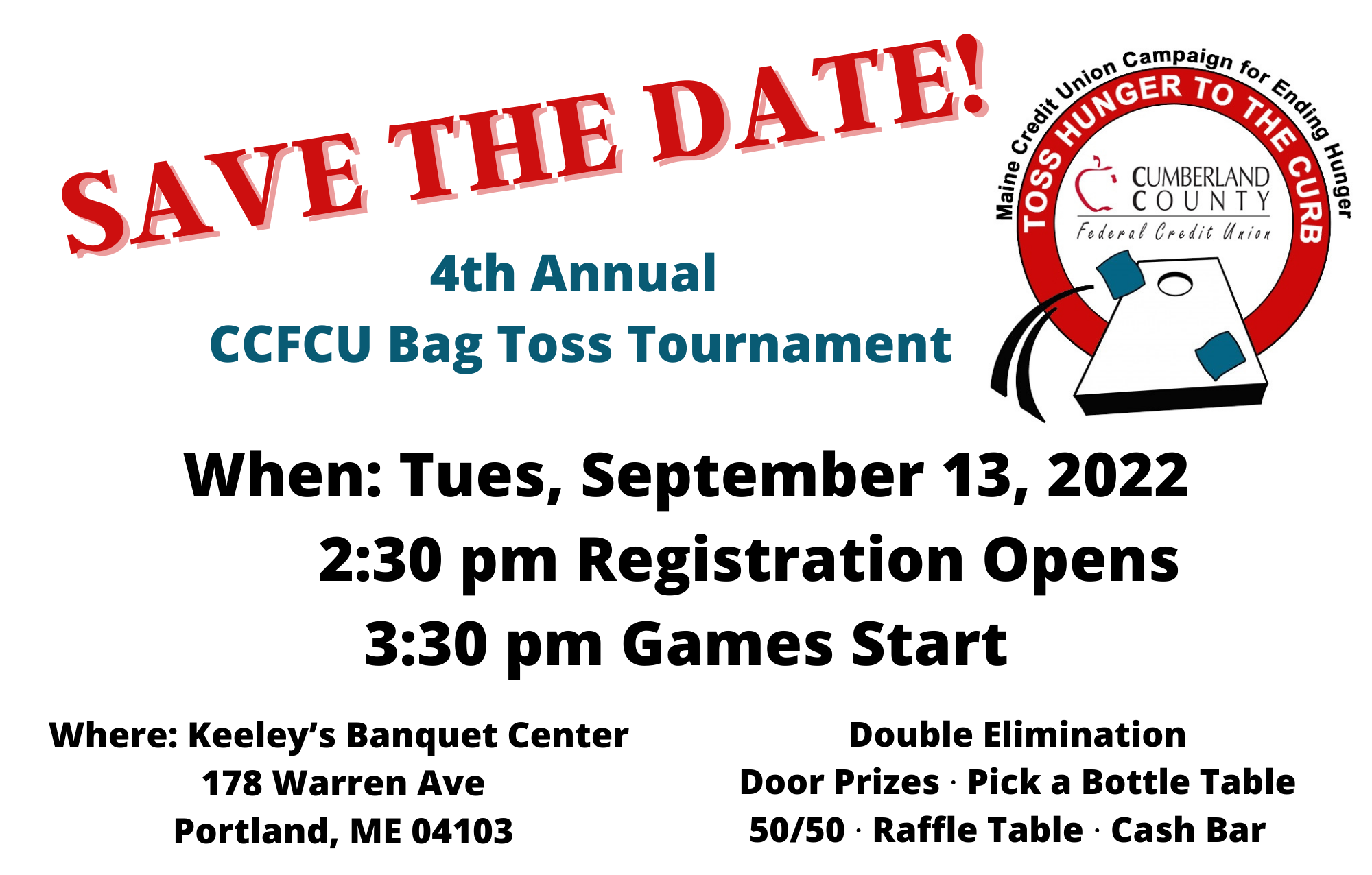 Get your throwing arm ready! Cumberland County FCU's Bean Bag Toss Tournament is back. Please mark your calendars and join your friends from the credit union for some fun and games for charity on September 13 at Keeley's Banquet Center in Portland.
Registration will begin at 2:30 pm, with the festivities kicking off at 3:30 pm. There will be door prizes, a 50/50 raffle, cash bar, and of course, a good time to be had by all. Proceeds from the event will benefit Maine Credit Unions' Campaign for Ending Hunger.
"It has been almost three years since our last bag toss fundraiser," said Scott Harriman, CEO at Cumberland County FCU. "We are really looking forward to raising money for Ending Hunger in person again with our credit union friends and partners."
Sponsorship packages are available. Please visit the credit union's website to view available opportunities. You also can contact the credit union directly if you have questions about this special event.