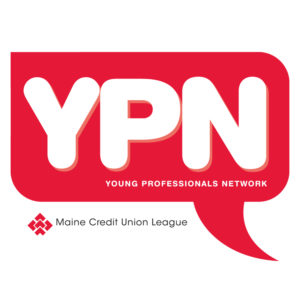 Are you a young professional interested in learning more about committees and opportunities at the League?
Having engaged, involved, and active committees is an important part of the strong and vibrant collaboration that makes Maine's credit union network strong. During the League's Convention in May, the Young Professionals Network (YPN) will have the chance to attend a Q&A session with League Committee Chairs to learn more about what they do and how YPs can get involved.
The YPN breakout session will take place on Friday, May 13 from 1:30 pm – 2:30 pm in the Portland Museum of Art boardroom. The Museum of Art is located across the street from the Holiday Inn By the Bay.
Along with gaining valuable insight from veterans of the credit union industry, YPs will have the opportunity to network with other members.
Register for the League Committee Q&A here.
The Young Professionals Network (YPN) is an open group for Maine credit union staff and volunteers, ages 21 to 40, that focuses on providing professional development, networking, and educational opportunities, as well as resources to help YPs grow and strengthen the credit union industry. For more information or to join, take a look at the YPN Program Overview and the Registration Form.
If you have any questions about joining the YPN or attending the breakout session, contact Jake Holmes.