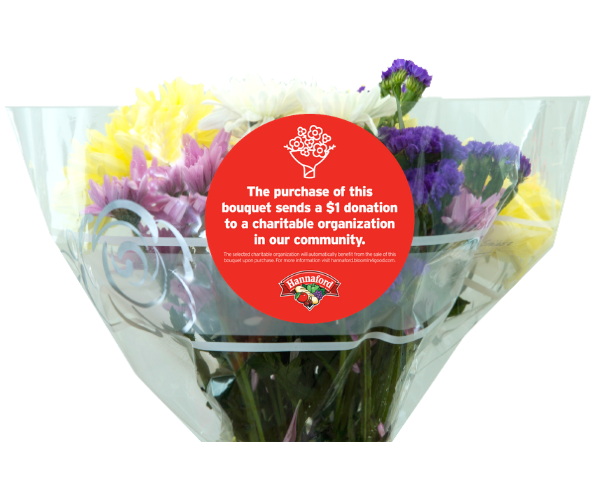 Maine Credit Unions' Campaign for Ending Hunger has been selected to be a part of the Hannaford Bloomin' 4 Good program. The Campaign will receive a $1 donation for every $12 Bloomin' 4 Good bouquet sold at Hannaford Supermarket's Brewer location during the month of March. If your credit union has a branch near the Brewer store, located at 383 Wilson Street, you can encourage your staff, volunteers, and members to take part in this unique fundraiser.
The Brewer store is the only location where a Bloomin' 4 Good bouquet purchase will benefit the Campaign for Ending Hunger. All funds raised will be directed to the Campaign's general account.
Hannaford has created a variety of promotional materials credit unions can use to help advertise this fundraiser, including:
While buying a bouquet is a simple way to support the Campaign, it is important to look for the red circle sticker pictured below when making a purchase.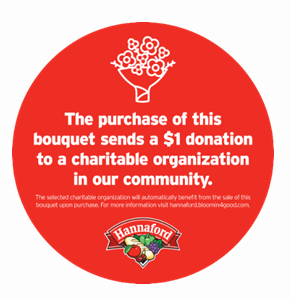 If you have questions about this fundraiser or the advertising materials, please email Jen Burke, League Public Affairs & Communications Manager, at jburke@mainecul.org.