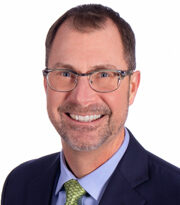 Is the best behind or in front of us? This is the question I posed when I opened the League's 84th Annual Convention last Friday.
The answer, of course, is one of choice. 
In 1938, our predecessors created the Maine Credit Union League. Flash forward to 1971 when they came together again to create MECUL Services Corporation (now Synergent). In the late nineties, the Maine credit union movement rallied to form a partnership with Fiserv and launched SURF. And in 2004, we came together to get behind Episys®.
During these years, we also started organizations like Tricorp FCU, the Insurance Trust, CUSO Home Lending, NDBS, Credit Union Lending Alliance of New England (CULANE), and other CUSOs. We created Maine Credit Unions' Campaign for Ending Hunger and developed award-winning financial education programs. We've raised our collective voices through our Statewide Awareness campaign. The list of what has been achieved is long and will continue to grow by choosing to pursue collaborative efforts.
The results of our choices for deep and meaningful cooperation are clear when compared to others in our industry from across the country. Maine has a lower merger rate. Our state is among the highest with both percentage of the population as members and depth of average member relationships. Consumer satisfaction with our digital banking solutions has outperformed banks—especially the largest of the large. Our debit and payment performance, including digital, is above industry averages in nearly all facets. In fact, the payments provider we chose, Fiserv, is so strong, it is the behind-the-scenes engine that much of our competition uses.
Additionally, Maine credit unions have been trusted and sought-after voices among state and federal lawmakers. Our commitment to community and our People Helping People philosophy has been unquestionably outstanding. We expanded Synergent beyond our state borders to the benefit of credit unions inside and outside of Maine, and we survived and helped members during a global pandemic. 
To be sure, none of the choices made over the years have been easy or without risk. None were implemented without give-and-take, arguments, and bumps in the road. There may have even been other seemingly better, or at least easier options to go with at the time. But the commitment to make and stick with our decisions helped all ships rise—individually and collectively. 
One of the final sentences in A History of the Maine Credit Union Movement reads "…when credit unions wandered from their founding principles they either failed or their growth slowed." This sentiment makes words like "stronger together" more than a slogan. They are a reminder of our principles and a call to action for deeds to back them up. 
The best can and should be ahead of us. Our shared organizations and initiatives made us stronger in the past and will continue to do so in the future. However, credit unions are facing enormous and rapid change, which is true at nearly every point in our history. What is different though is that we've spent the past two years essentially apart. As a result, I suspect our cooperative muscle, and even some of our relationships, might be a little weak. Now is the time to strengthen them!
In the coming weeks, the League will host a series of regional meetings to exercise those muscles and enhance our relationships, just as we did last week at the Annual Convention. We'll also use the time to discuss our future as a credit union movement and determine what is needed to help credit unions succeed and improve the financial lives of their members in the years ahead. I'm confident that by continuing to come together, we'll strengthen the legacy we've been able to rely on and determine exactly what our state and our industry needs moving forward.
I'd like to thank everyone who participated in last week's Convention, whether you attended in person or virtually. I look forward to reconnecting with you again soon, and with others who weren't able to make it to Portland.
I believe we have a great deal to look forward to!