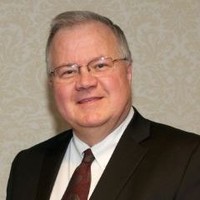 Matt Kaubris, CEO at Oxford FCU, has been named the 2021 President's Award winner. This award, selected by League President/CEO Todd Mason, honors the League's volunteer of the year. Matt was recognized with this award because of his consistent willingness to engage and lend his invaluable expertise to further the credit union movement in Maine.
"For as long as I've known him, Matt has always been a strong and constant voice, providing feedback and guidance to me and his credit union colleagues whenever needed," said Mason. "His input has always been strong, but it has been especially valuable to me over the past year in dealing with COVID-19 and our credit union response."
Matt has been serving as Oxford FCU's President/CEO since 1995. In addition to ensuring Oxford FCU remains a high-performing financial institution, he has made it a Best Places to Work in Maine—earning this notable distinction for his credit union multiple times.
He is actively involved with initiatives that support his members, his community, and the League. Matt has been involved in several committees that have shaped the League's educational programs and the important work we do with financial fitness and ending hunger. He consistently participates in Hike the Hill and in meetings with local elected officials to advocate for credit union issues and identify ways to collaborate.
"It's been said you can make more of a lot of things, but what you can't make more of is time," said Mason. "Matt is not just a trusted he resource—he's an available resource for me, the League, his peers, and certainly for his credit union. He embodies the credit union philosophy of People Helping People and lives it every single day."
Congratulations, Matt—your efforts are certainly appreciated!