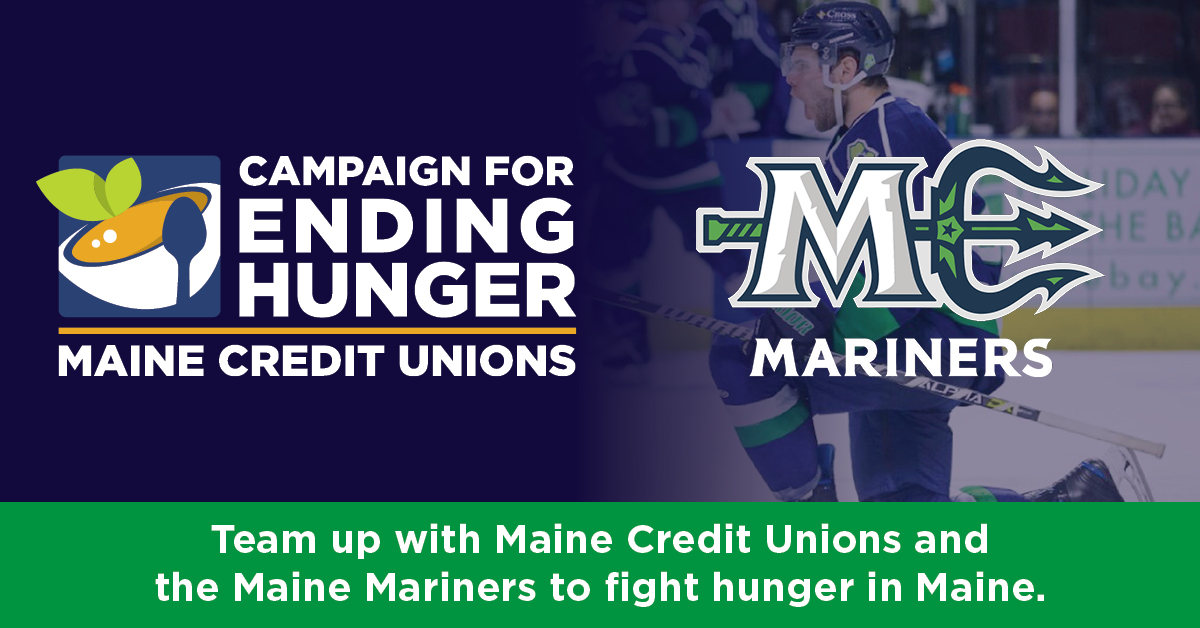 March 14 is just around the corner! Have you purchased your tickets to attend Ending Hunger night at the Maine Mariners? It's not too late to get tickets, but you'll want to act fast!
Purchase your tickets using the unique URL link below and encourage your friends, family, and colleagues to do the same.
A portion of the ticket sales generated from this link will benefit Maine Credit Unions' Campaign for Ending Hunger. This is a great opportunity to support Portland's professional hockey team and Maine Credit Unions' signature social responsibility initiative.
Contact Jen Burke, League Public Affairs and Communications Manager, at jburke@mainecul.org with questions about this special event.