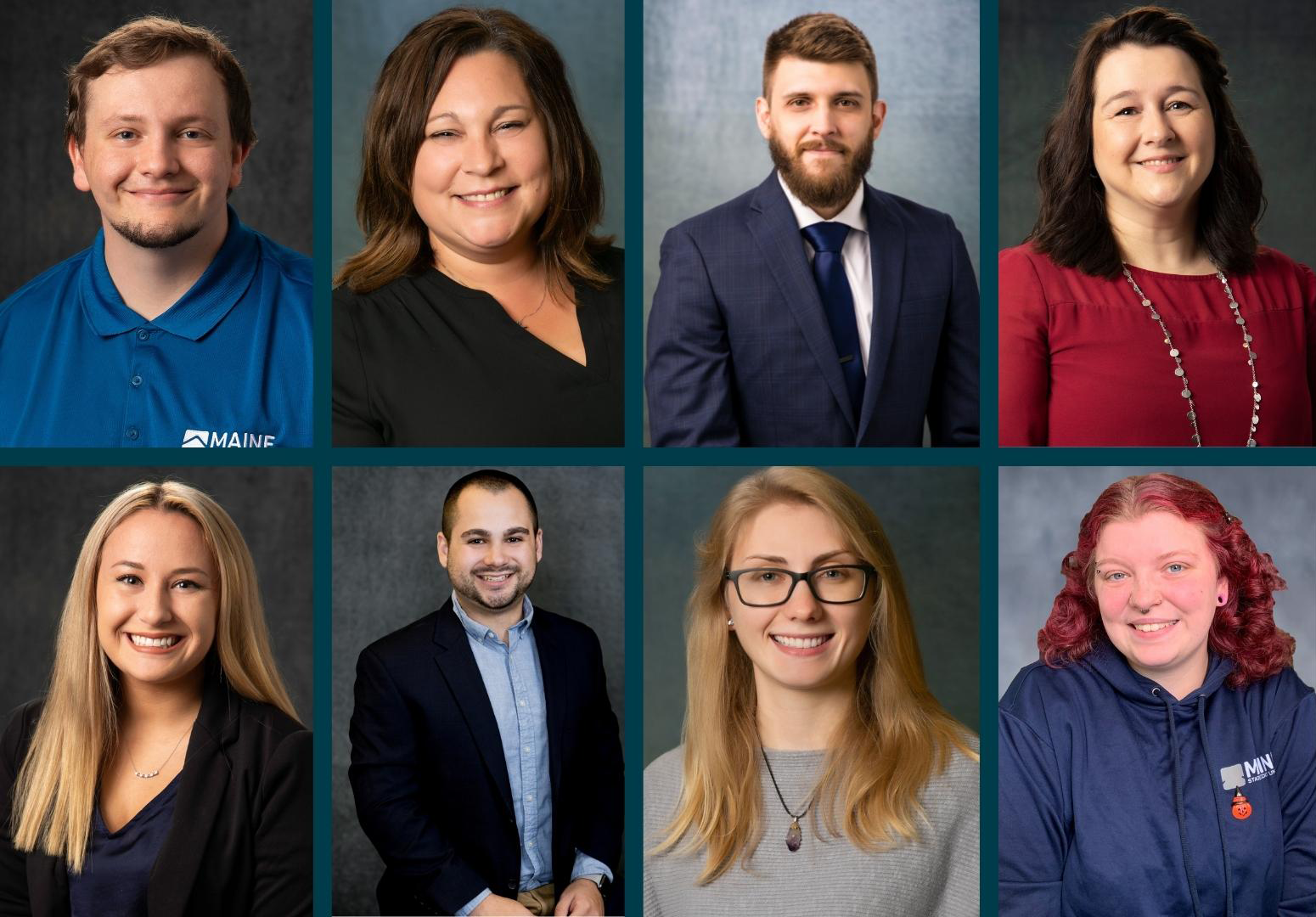 Maine State CU has announced its 2022 employee award recipients. Staff receiving honors include Kalee Michaud, Shelley Rowe, Michael Covach, Alex Guiou, Porscha Ware, Kiley Connor, Mitch Ryan, and Milicent Markle.
"This year's award recipients exude excellence in every aspect of their lives, whether personal or professional," said Stephen Wallace, President & Chief Executive Officer at Maine State CU. "We are incredibly blessed to work with such fine individuals and are excited to see what the future holds for them at Maine State Credit Union."
A list of the winners by their respective award categories is below.
Social Responsibility Award: Kalee Michaud, Mortgage Loan Officer, champions social responsibility by helping others come together in support of one another and our community. As head of the Member Appreciation committee, Kalee exemplifies what it means to be a community member at the credit union.
Leading Forward Award: Shelley Rowe, Vice President of Deposit Operations, is a leader who builds connections through mutual respect, meaningful communication, and by developing relationships of trust. A notable mentor, her leading-by-example demeanor reflects on all those around her.
Commitment to Culture Award: Michael Covach, eBranch Financial Service Representative Team Lead, represents the organization and its purpose with his exemplary commitment to Maine State CU.
Growing for Tomorrow Award: Alex Guiou, Mortgage Loan Officer, shows remarkable initiative towards improving the credit union both internally and externally. The first to arrive and the last to leave at any "all hands on deck" opportunity, the credit union can always rely on Alex.
Dedication to Member Service Award: Porscha Ware, eBranch Financial Service Representative, provides extraordinary service consistently and unconditionally to the credit union's membership while demonstrating impeccable integrity. She greets members by name and with a genuine smile.
Dedication to Team Member Service Award: Kiley Connor, Accounting Manager, displays exceptional service and support to their colleagues and the credit union through reliability, diligence, and positive interactions. Kiley is involved on several committees and is always willing to extend her knowledge to those around her.
President's Award: The recipients of this award, Mitch Ryan, Vice President of Technology Operations, and Milicent Markle, Technology Operations Team Lead, consistently demonstrate outstanding performance and exemplify the organization's culture as deemed by the President and Chief Executive Officer. Ryan has been with Maine State CU for over a year and has transformed his department into a top-functioning powerhouse ready to deal with changes as they come. Markle never lets a task escape her. Earlier this year, she was a key contributor to the credit union's successful digital banking platform adoption. With her help, Maine State CU's 33,000 members experienced a seamless and smooth transition.
Congratulations to these award winners!