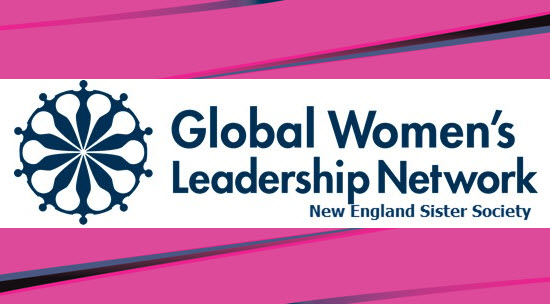 The Global Women's Leadership Network will join the founding partners of Gentreo, the innovators that brought estate planning documents and tools into the digital age, to discuss the challenges of launching and running a woman-owned business on February 15 at 12:00 pm.
During this one-hour complimentary webinar, participants will hear why the founding partners started the company and will receive information that can help protect your family from the impact of a major illness or a tragic accident.
This special event is open to everyone, but online registration in advance of the event is required. This page also contains information about sponsorship packages that are still available.
About the Speakers
Renee Fry is the CEO (Chief Executive Officer) of Gentreo. Previously, Renee led a 20+ person company in the sustainability space that revolutionized biodegradable packaging materials. Renee also led Philips Lighting North America's New Business Initiatives and Development across their five business units helping the company make a profit in a tough economic time. She worked with the VP of Sales and the CEO of GT Solar on sales strategies and new business opportunities as the company prepared for its successful IPO.
Renee also worked for Massachusetts Governor Mitt Romney overseeing the majority of his cabinet and before that was in the cabinet herself as Director of Business and Technology and Undersecretary of Economic Development. In her role, she personally negotiated the deal to bring Bristol Myers Squibb $1.2B manufacturing facility to Massachusetts. Previously Renee was one of the first 10 employees at Celarix, an internet supply chain software company backed by Charles River Ventures. Renee has a BS in Operations Management and Honors Logistics degree from Penn State and is a 1999 alum of Harvard Business School. Renee has been recognized as a Harvard Business School Rock 100 Entrepreneur. Renee completed the Babson WIN (Women Innovating Now) Program in spring of 2019. She is returning to Babson in the fall to speak to members of the newest WIN cohort to talk about her experiences.
Julie Fry is the COO (Chief Operating Officer) of Gentreo.  She has more than fifteen years of experience in the eldercare industry. Julie is recognized as an eldercare expert and speaks on the evolving marketplace. Julie founded Making Care Easier (MCE), an on-line and mobile application for caring for aging parents.  While there, she was responsible for product development, marketing and establishing partnerships with companies such as Clorox. Julie spearheaded the very popular "Our Aging Market" conference at the Harvard Business School Association of Boston which brings together leading companies reaching the senior market and had over 300 attendees two years in a row.
Previously, she served as an executive team member and director of marketing for the National Association for Home Care and Hospice (NAHC), the nation's largest home care, hospice and private duty association. There, Julie helped fight for the rights of the elderly to age in place. While at NAHC, Julie helped found the National Private Duty Home Care Association. Julie led all marketing efforts including press, events, web development, and member communications for both organizations. Earlier in her career she worked at Akin Gump one of the nation's top ten legal firms overseeing marketing and business development projects related to many of the firm's largest clients and their international offices. Julie received her BA from Penn State and her master's in business from the University of Wisconsin-Madison.
Skyler Samp, Esq. is the general counsel for Gentreo. Skyler has successfully litigated high profile corporate disputes and recently founded and runs a law firm that helps guide fast-growing startup companies. He has handled thousands of cases in a variety of fields such as estate planning and family law. Skyler is a graduate of Mitchell Hamline School of Law and was admitted to the Federal and California State Bar in 2012.