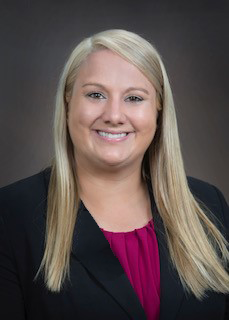 CUNA's 2022 Governmental Affairs Conference (GAC) wouldn't be complete without an exemplary group of "crashers" partaking in the festivities. Representing Maine at this year's event is Evergreen CU's Meghan Dudley. She is the credit union's AVP, Commercial Loan Officer. Meghan will join approximately 51 other rising credit union professionals from across the country who were selected to be part of Filene's Crashers program.
"I am looking forward to networking and connecting with credit union peers from across the country," said Dudley. "I also am looking forward to learning more about the credit union movement and credit union advocacy. I came into the credit union industry with banking experience, so it will be exciting to learn more!"
The Crashers program operates under the auspices of the Cooperative Trust, the credit union industry's largest young professional community. All crashers receive a free conference registration from CUNA—a value of over $1,100!
"I look forward to advocating for the credit union movement alongside Meghan next week in DC," said Robert Caverly, League Vice President of Governmental Affairs. "Attending the GAC in this capacity is a tremendous opportunity for her, and we are thrilled she is joining us and representing Maine in this notable program."
Congratulations, Meghan!