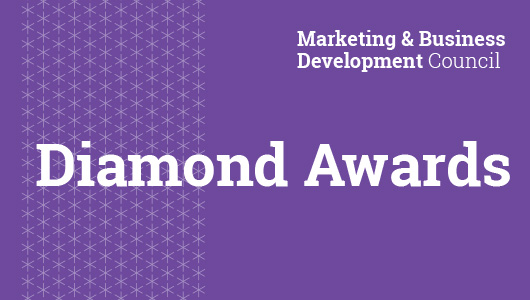 (From CUNA News) – The CUNA Marketing & Business Development Council is introducing Crisis Management as its newest category for the 2021 Diamond Awards. Crisis Management is the first new Diamond Awards category announced in two years, bringing the total to 35 categories. The Diamond Awards are the highest credit union-specific honor for creative, results-driven solutions.
"Credit union marketing and business development professionals pivoted their plans during the coronavirus pandemic with some remarkable results," said Amy McGraw, Diamond Awards Chair and VP Marketing/Chief Experience Officer at Tropical Financial CU. "The Council decided that offering a new 'Crisis Management' category will give these individuals the recognition befitting their unique accomplishments and will help inspire other credit unions."
The 'Crisis Management' category pays tribute to marketing efforts to support members, raise awareness and respond throughout the ongoing coronavirus pandemic. Applicants can submit samples of their response plan, business continuity and member support resources. When possible, include information about the workplace culture and community impact. Submissions may be for direct mail, email marketing, social media posts, website posts/blogs, newsletter or other publication (digital or print). Credit union associations/leagues or Credit Union Service Organizations (CUSOs) are eligible to enter in this category.
All the proceeds for entry fees for this new category will be donated to one of the following charitable organizations, depending on how the applicants vote.
Family Promise: Building communities, strengthening lives.
Feeding America: Connecting people with food and ending hunger through a nationwide network of food banks.
The Salvation Army: Exists to meet human need wherever, whenever, and however possible.
To learn more about the 2021 Diamond Awards and explore all 35 awards categories, click here.