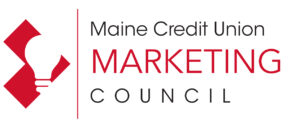 The Maine Credit Union Marketing Council will be hosting a virtual lunch and learn session on April 5, from 12:00–1:00 pm featuring Kristen Tatlock, Senior Compliance Manager at Aux. Register to participate by visiting the League's website. Participants will receive the Zoom meeting details prior to the event.
There is no cost to attend, however, your credit union must be a member of the Marketing Council to participate. If your credit union would like information about joining the Marketing Council, please email Jen Burke at jburke@mainecul.org.
About the Session: Marketing Compliance
The Top Five Marketing Issues
Join us as we talk about what we think are the five most important credit union marketing compliance issues. Topics to be discussed include:
Required logos/signs
Advertising share and loan rates and terms
Promotional rates for credit cards and HELOCs
UDAAP
One-clicks
About the Presenter: Kristen Tatlock
Kristen Tatlock is a nationally known speaker and compliance consultant with over 30 years of experience in the credit union compliance arena. Kristen assists credit unions with compliance issues ranging from advertising rules to bylaws, from social media compliance matters to Regulation Z, from the Bank Secrecy Act to Fair Lending rules, and just about every regulation and compliance concern in between.
Kristen has earned Compliance and Bank Secrecy Act certifications from national credit union trade associations. She regularly presents compliance training programs for national credit union organizations, state leagues and associations, and credit unions around the country. She also has edited and revised numerous compliance training courses and modules for CUNA Professional Development and has authored articles for various CUNA publications.
Kristen joined Aux in April 2017 with the company's acquisition of COMPASS 4 CUs, LLC. She had served as Vice President of that organization since February 2011. Prior to that, she was the Director of Compliance and Regulatory Affairs for the Virginia Credit Union League—a role she held for over 20 years.