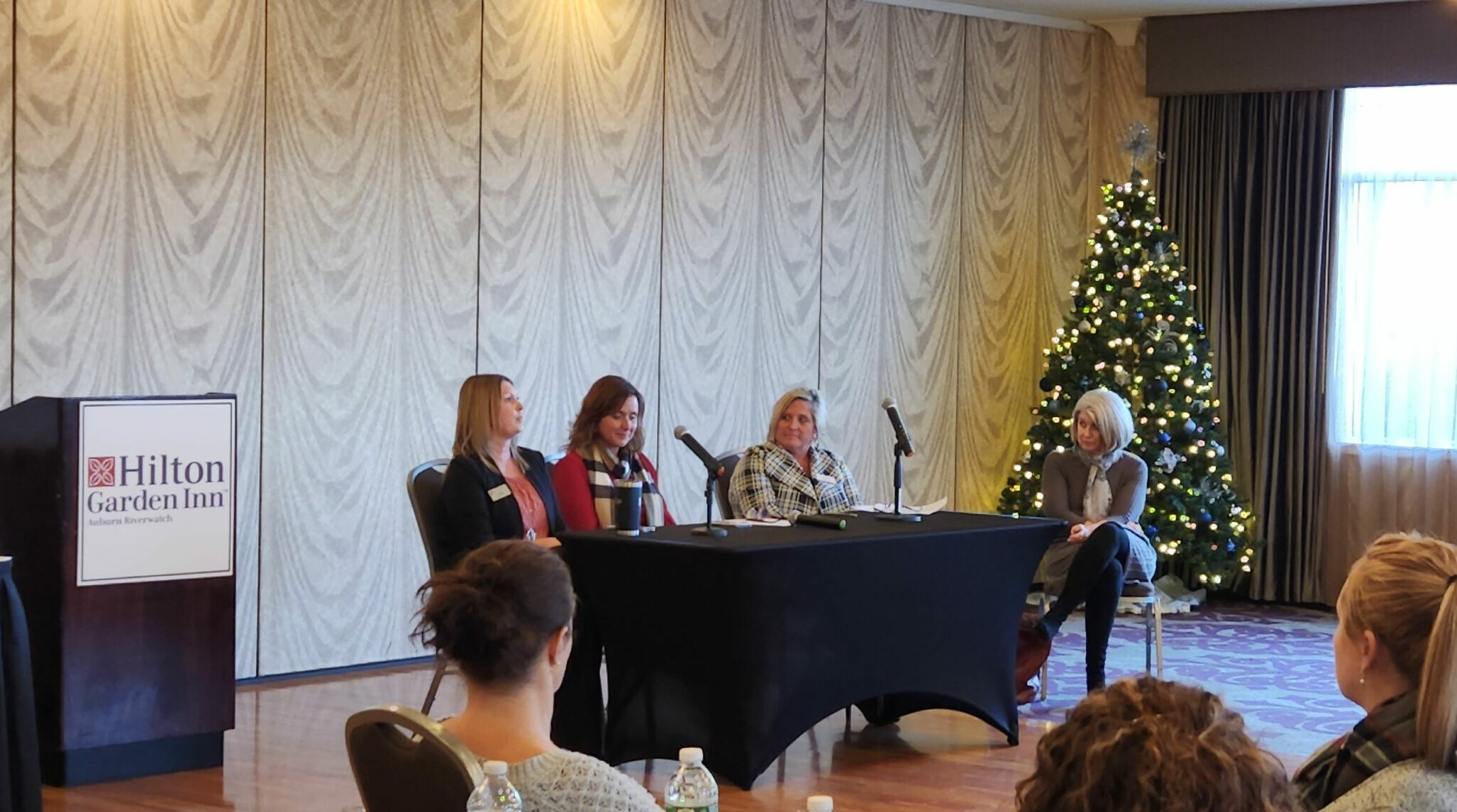 On November 29, nearly 60 people were in attendance for the Women's Leadership Conference, held at the Hilton Garden Inn Auburn Riverwatch. The special event brought together leaders from the League, Synergent, and credit unions across Maine.
Shannon Lindstrom opened the day by providing an overview of the Global Women's Leadership Network and the process underway to create a Sister Society in Maine. Members of the Steering Committee working to launch the Maine Sister Society were recognized before introductions were made for the event's keynote speaker, Dr. Amy Wood.
Dr. Wood provided a dynamic, thought-provoking presentation on, Boosting Confidence Through Emotional Intelligence. Her discussion centered around five key areas:
Self-Awareness
Self-Regulation
Empathy
Relationship Management
Motivation
Throughout her time at the conference, Dr. Wood encouraged participants to focus on their "why" and to regularly ask how to live a life more aligned with what is important to them. She encouraged taking "me time" and noted how leaders who take time off are more productive and successful. She offered motivation, provided numerous opportunities for group discussions and exercises, and reminded attendees that making mistakes is how we learn.
The day concluded with a CEO panel discussion that included Jen Hogan from Community CU, Kim Daigle from the Insurance Trust, and Lori Michaud from CUSO Home Lending. They each shared their own journeys to their positions, provided observations and advice, and participated in a Q&A session.
Global Women's Leadership events will be scheduled in 2023. Information will be shared on the League's website once events are finalized.