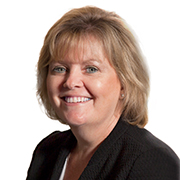 It's hard to believe 2021 is winding down. As we turn the page on another month and turn up the dial on our thermostats, I'd ask that you keep one thing in mind as we approach the holiday season. For individuals and families who are food insecure, this time of year can be particularly trying. While our Campaign for Ending Hunger provides assistance to hunger-relief organizations across the state throughout the year, the work we do during the months of November and December to put food into the hands of those in need is especially meaningful.
Keeping this sentiment in mind, the League has launched a Holiday Meals for Mainers initiative to encourage people to contribute as little as $5 to the Campaign. This effort, which began on Monday, will run through the end of the year. Making an online donation is as easy as setting an extra seat at the dinner table.
In the days ahead, you may hear our Meals for Mainers radio spot, see a digital advertisement online, or read about it in a news article. I hope you will consider sharing these messages with your members and/or coordinate your own fundraiser. If your credit union is interested in helping, we have created several assets to assist you and have posted them on our website. Remember, any funds raised by your credit union will count toward your 2021 Ending Hunger fundraising totals.
I am deeply proud of what we have accomplished together to support the Campaign so far this year and feel confident that our Holiday Meals for Mainers initiative will help us end the year strong. While it will be several weeks before we announce our 2021 fundraising results, I know how hard you have been working to raise money for the Campaign. From golf tournaments to cash calendars, to yard sales and bake sales, credit union creativity is endless when it comes to fundraising. I enjoy hearing about your efforts in our listening sessions, seeing your updates on social media, and reading about your activities in Weekly Update. Please know, your efforts matter and make a positive difference in the communities you serve.
If there is anything our League can do to help your credit union achieve your Ending Hunger fundraising goal for the year, if you haven't already, please don't hesitate to reach out to me directly, or email Tim Brooks (tbrooks@mainecul.org) or Jen Burke (jburke@mainecul.org). We are always here to help!
From the bottom of my heart, thank you for your collaboration and for your steadfast commitment to the Campaign.