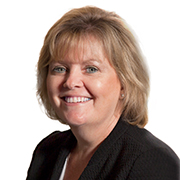 Summer is going by fast! July is almost over and Convention planning is in full swing! My team has been busy preparing for our first in-person gathering with credit unions since before the pandemic.
In many ways, this year's Convention is going to feel like a family reunion. As a network, credit unions are used to collaborating but much of our work since March 2020 has taken place by phone, over email, and of course, with Zoom. It's going to be a great experience to see so many friendly faces in-person at the same time, while also meeting new colleagues who have joined the credit union movement over the past year.
With less than one month to go before we safely come together, it is important to register for the Convention soon if you have not already done so. Registration forms can be found on the League's website and can be returned to Susan Erlandson at serlandson@mainecul.org.
In addition to the opportunity for you to visit one of our 35 vendor booths, we also are very excited about our terrific lineup of speakers and topics. The subject matter experts we've secured are sure to inspire and guide you in your credit union planning. If you have not had a chance to view our robust agenda, you can download it here. I'm sure you will agree, these are sessions you won't want to miss!
It wouldn't be a Convention if we didn't take time to recognize some of the exceptional individuals that make Maine's credit union network so special. In addition to announcing this year's state winners for CUNA's Social Responsibility Awards (Louise Herring, Dora Maxwell, and Desjardins Financial Education), we will honor the 2021 recipients of the Alexander Ferguson Award, Jeannette G. Morin Award, James M. Gratto Award, League President's Award, and the Diane L. Oceretko Award.
Lastly, I'd be remiss if I didn't tee up two unique chances attendees will have to bid on items to support CULAC and the Campaign for Ending Hunger. The League's Governmental Affairs team will be onsite to coordinate the Super Six Silent Auction. Proceeds from the Super Six will benefit CULAC. In addition, the Campaign for Ending Hunger will have over 25 items up for grabs but bidding for this auction will be conducted entirely online to give everyone, remote and in-person, a chance to participate! More information about each of these auctions will be shared soon.
If you have questions about this year's event, please don't hesitate to reach out to me or to the League's Member Services department. I look forward to connecting with you soon!