AUGUSTA, MAINE (November 14, 2018) – The Board of Directors of Trademark Federal Credit Union recently selected Winthrop Hot Meal Kitchen as the recipient of the Griffin-Guerrette Charitable Giving Fund.
The fund was established in 2012 to recognize the career contributions of Judith A. Griffin and Paul J. Guerrette whose careers spanned four decades with the Credit Union. The fund awards $1,000 in November of each year to one Augusta area non-profit organization serving the human services, social welfare or other charitable needs of the community.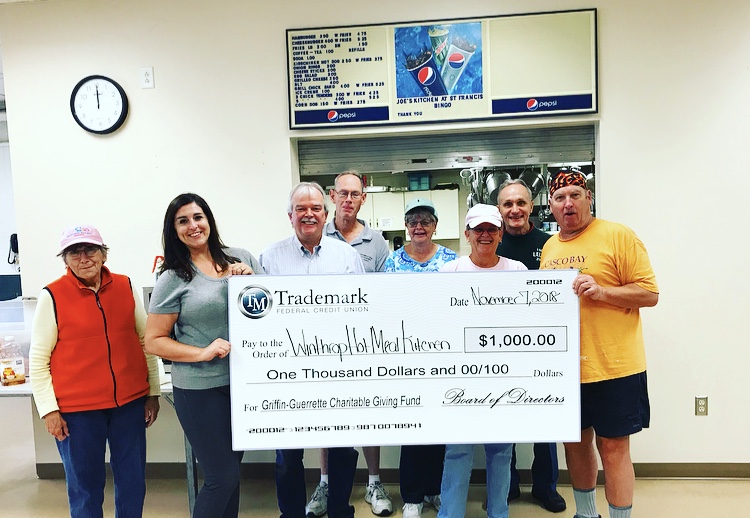 About Winthrop Hot Meal Kitchen
The Winthrop Hot Meal Kitchen fosters community and personal relations for all citizens of the Winthrop area by providing free meals and a place to meet and socialize with others.  They also deliver meals to those who can't make it to the St. Francis Parish Hall kitchen that they rent. Their target population is the elderly, young, shut-ins and the disabled.
About Trademark Federal Credit Union
Trademark Federal Credit Union serves nearly 10,000 members from its offices at 44 Edison Drive, Augusta, 145 Pleasant Hill Road, Scarborough and Canco Road, Portland. The Credit Union has served the employees of Central Maine Power Co. and Hannaford Bros. since it was founded in 1936 and now includes over twenty other Maine companies.  FMI – visit www.trademarkfcu.org