September 14
|
9:00 am - 3:00 pm

ET
Location:
The Brunswick Hotel & Tavern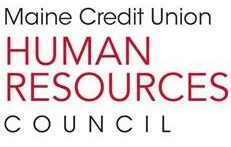 Life is 10% of what happens to us and 90% of how we respond to it. We are experiencing an incredibly challenging time with retaining and engaging talent but with challenge, comes opportunity. This session will focus on setting up a strong foundation for your credit union's employee retention and engagement as well as giving you the skills and abilities to handle the employee life cycle. We will look at the changing industry, best practices in the industry now, discuss tips and tricks to implement changes to impact your teams and help you gain the competitive advantage in talent management. Join us for a workshop that will help you walk away with a plan of action to implement.
Consultant and motivational speaker Stacie VanDenBerghe has spent the last 18 years in the credit union industry. She travels globally teaching tactics to build stronger teams, drive change, and maximize growth. Stacie has a wide variety of experience in consulting, leadership development, marketing, training, and human resources. With significant business acumen and a unique ability to address a myriad of credit union issues in a captivating fashion, Stacie uses a tell-it-like-it-is approach to unlock your potential as a leader, team, and organization.
Register
Please complete and submit the form below to register for this event. You will be placed on a waiting list if the number of attendees for your reservation is greater than the number of seats available.
Registrations are closed for this event.