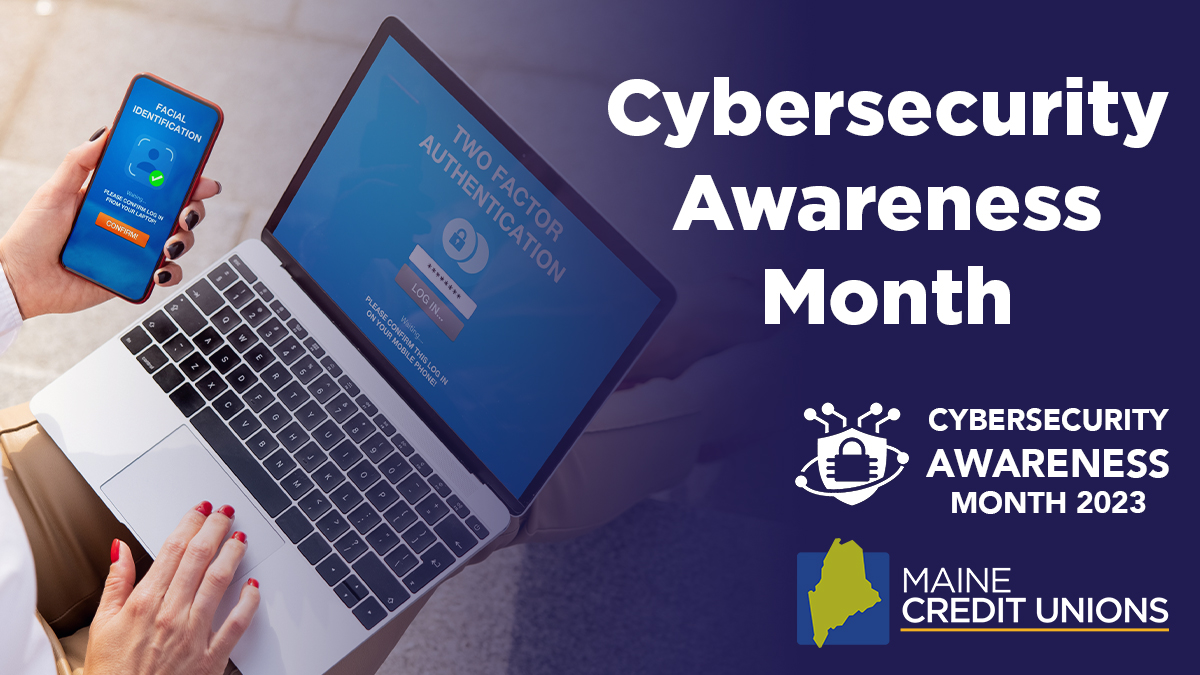 October is Cybersecurity Awareness Month—a time to raise awareness about online threats and the steps people can take to better protect themselves when using the internet. Each year, the goal is to have everyone implement the following four action items to increase online security:
Enable Multi-Factor Authentication
Use Strong Passwords
Recognize and Report Phishing
Update Your Software
Social Media Assets
Below, please find sample social media messages that can be customized and shared to help your members learn more about cybersecurity. The League also has created graphics that can be downloaded and promoted on Facebook, LinkedIn, X (Twitter), and Instagram. Please remember to use the hashtag, #CyberSafe
Download the social media graphics here.
Week 1 Sample Messaging – Enable Multi-Factor Authentication
For maximum protection, use multi-factor authentication everywhere it's an option. While no security method is entirely foolproof, two-factor authentication makes it more difficult for fraudsters to steal personal information or access accounts. #CyberSafe
Multi-factor authentication adds a layer to your cybersecurity by requiring you to validate your identity with multiple verification processes, including answering security questions, verifying a code sent to your mobile phone, or scanning your fingerprint. #CyberSafe
Week 2 Sample Messaging – Use Strong Passwords
A leading cause of unauthorized access to accounts is the reuse of login credentials. If you use the same password for every account you have, a single account breach can grant a fraudster access to all of them. Instead, create unique passwords for each login. #CyberSafe
Avoid including personal information in your passwords. Names, birthdays, anniversaries, and other easily guessable information should never be used. #CyberSafe
Week 3 Sample Messaging – Recognize and Report Phishing
If you see an individual or group trying to solicit passwords, Social Security numbers, credit card numbers, or other sensitive information from you or someone else, report it at www.cisa.gov/report. #CyberSafe
If you receive an email that threatens a consequence or opportunity loss unless urgent action is taken, it's likely a scam! This approach is used to rush you into action before you have an opportunity to study the email for potential flaws or inconsistencies. #CyberSafe
Week 4 Sample Messaging – Update Your Software
Fraudsters are always looking to exploit flaws in your system. Network defenders are working hard to fix them as soon as they can, but their work relies on all of us updating our software with their latest fixes. Update your software regularly. #CyberSafe
Update the operating system on your mobile phones, tablets, and laptops. Update the apps on all your devices too. Turn on automatic updates for all devices, applications, and operating systems to limit exploitation opportunities for fraud #CyberSafe
If you need additional assistance promoting Cybersecurity Awareness Month at your credit union, or if you have any difficulty downloading the graphics, please email Jake Holmes, the League's Director of Outreach & Financial Education, at jholmes@mainecul.org.